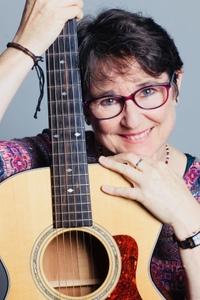 About Coleen
Hello, George's tribe, 
I wear three professional hats:
Coach: after over 15 years of coaching people from every walk of life - executives, leaders, entrepreneurs, solopreneurs, artists, performers - I have come to the conclusion that too much of this world's talent and potential is left unused due to our lack of confidence and fear of being exposed. So now, I dedicate my coaching to empowering my clients to boost their confidence and rise above these fears, be they C-Suite executives or gig musicians at the local bar.

I had to work a lot on that myself, and I'm still learning. I joined George's tribe to learn to be better organized and to have the courage to become visible on social media.
Mentor coach: About 3 years ago, members of the International Coaching Federation (ICF) started to seek my advice and knowledge regarding their coaching skills, and how to improve their practice and get their certification credential. I have enjoyed it so much that I am now a registered mentor coach with the ICF. 
Musician: After learning to get over my stage fright late in life, I am so happy to be on stage again. Nothing fancy - local coffee shops, small venues and song circles - but it's a victory for this super shy and introverted artist. The journey from petrified to joyful on stage is informing my empowerment coaching.