🌱 The Joyful Productivity Course
Welcome!
Before getting into the course material, visit the Orientation first...
Here is the link to the orientation...
---
General Questions -- ask here
---
---
---
The Joyful Productivity Self-Assessment
---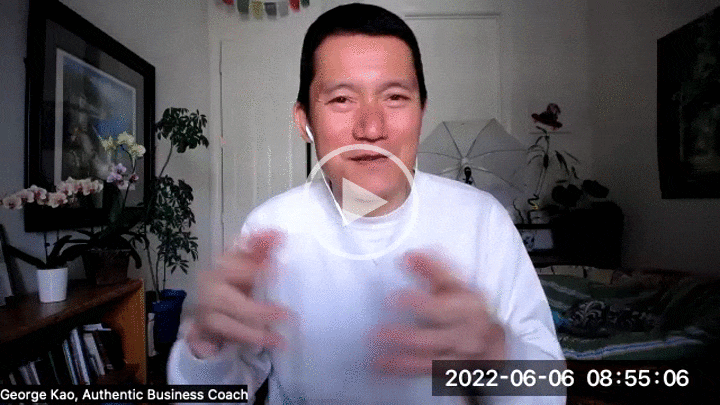 ---
🙌🏾 Progress thread -- share how you're growing 😊
---
Some motivation to get you going 👟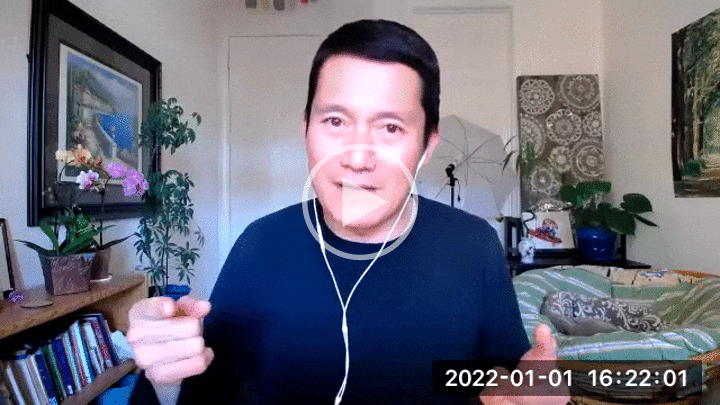 🧘🏻‍♀️ Developing Consistency and Discipline, and moving through resistance...
---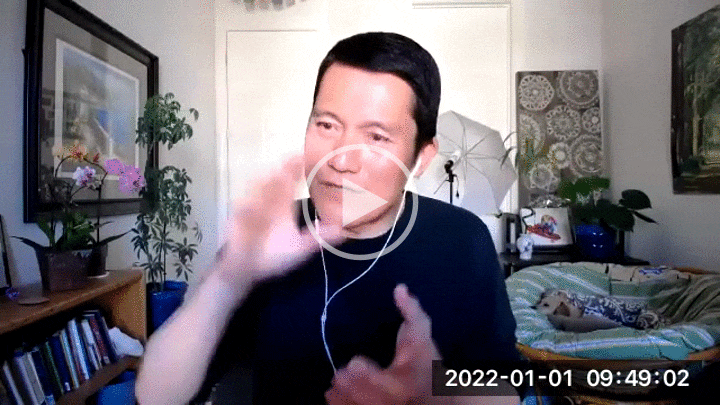 Befriending your calendar 🤗
---
✨ The Energy Reboot: Why & How
The essence of joyful productivity - the Energy Reboot - and what it's done for me...
---
The Energy Reboot (sample exercise)
---
What sources of wisdom informs your spiritual practice?
---
How do you remind yourself to keep returning to your own energy reboot?
---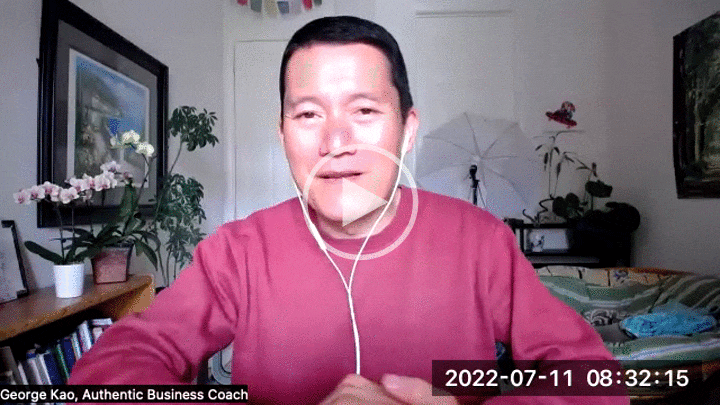 ---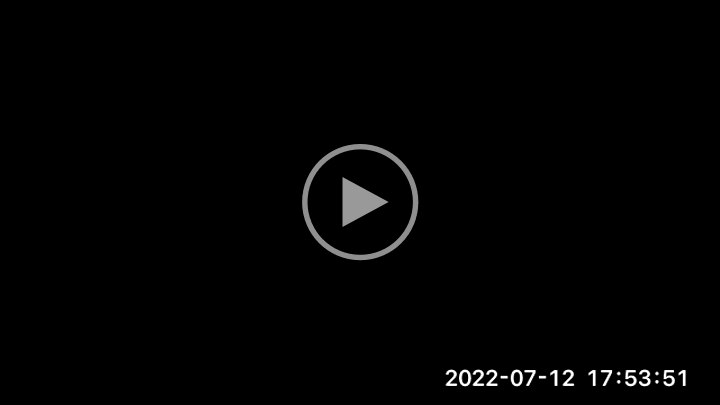 ---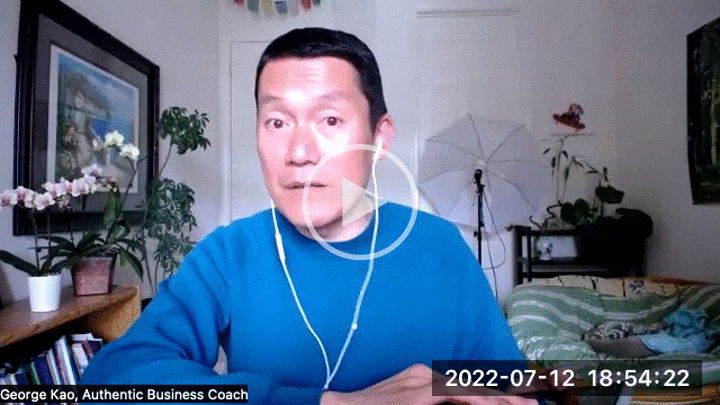 Tracking your habits consistently
---
Morning Review 🌞
Practice following an end-of-workday checklist that makes you feel clear and ready to complete each day.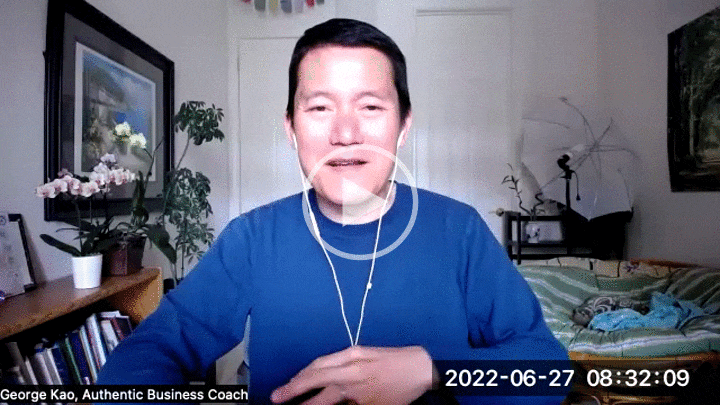 🗓 The Morning Review + Energy Adjustments ✨
---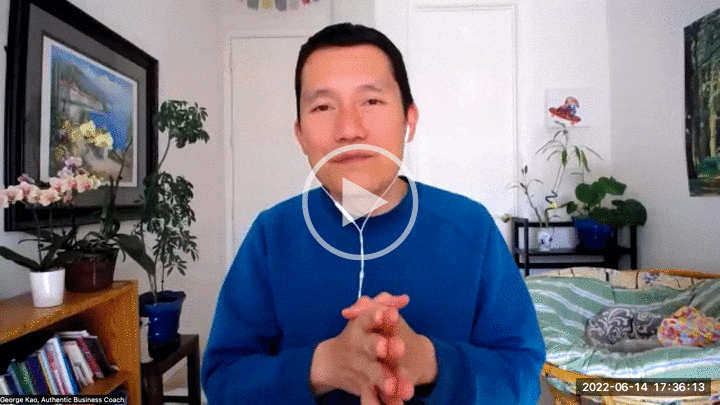 ⏱ 25-minute Work Session, in the mode of of Joyful Productivity ✨
---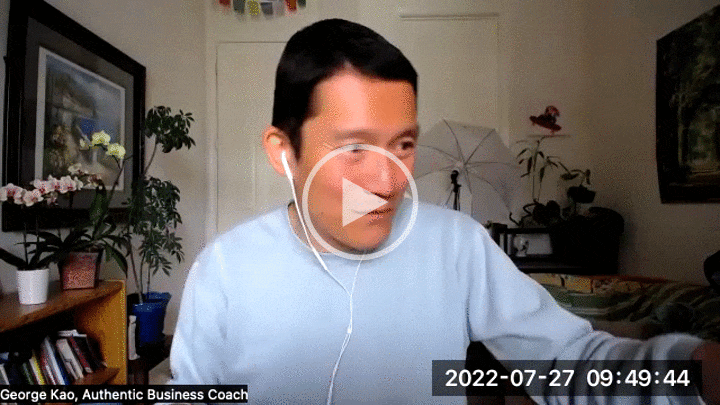 Focusmate -- George Kao Community
---
Weekly Planning -- Part 1 -- The Basics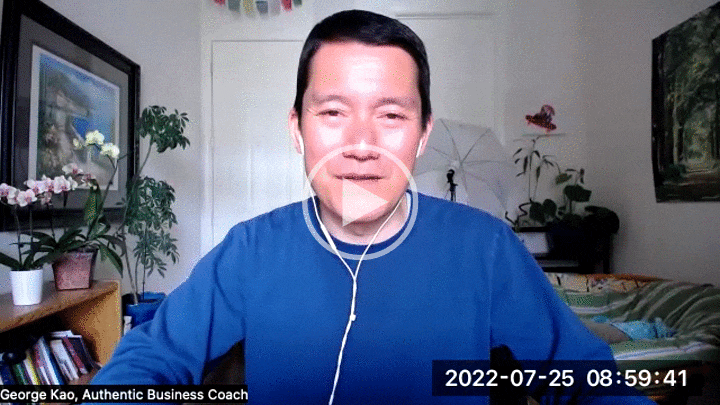 Plan with CARE, Stamina, and Multiple Calendar Modes
---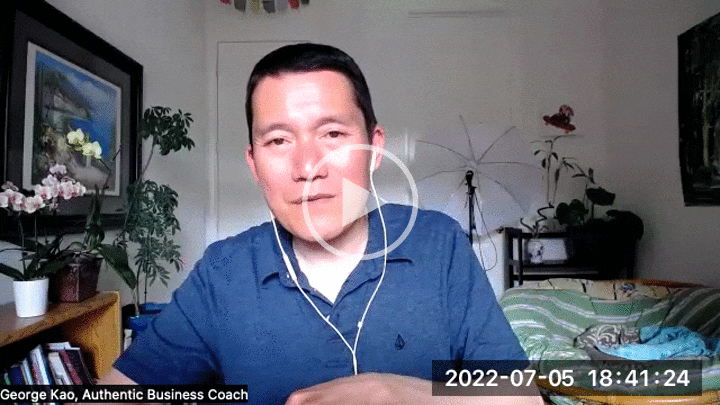 ---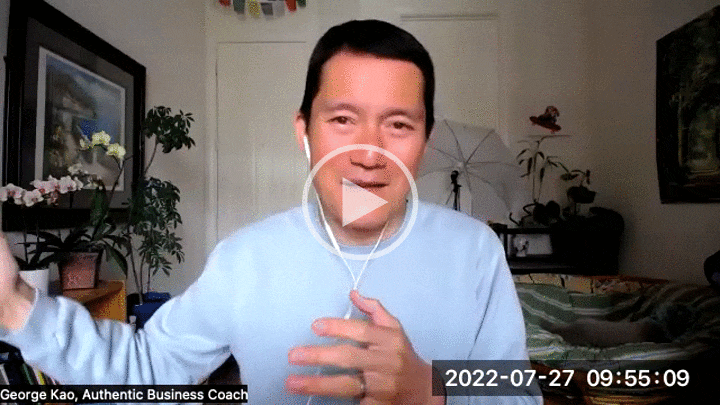 How much time to allocate to your projects and tasks?
---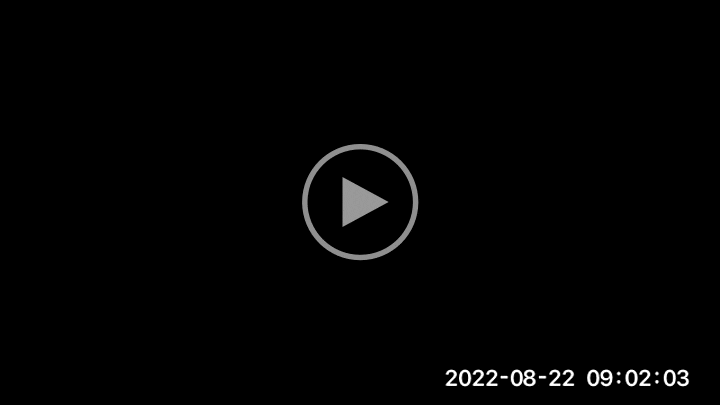 Do you schedule "screw the schedule" times? Re: Sabbaths and Vacations...
---
---
---
The importance of practicing the BREAKING of flow...
---
Time Logging / Tracking - A Practice of Awareness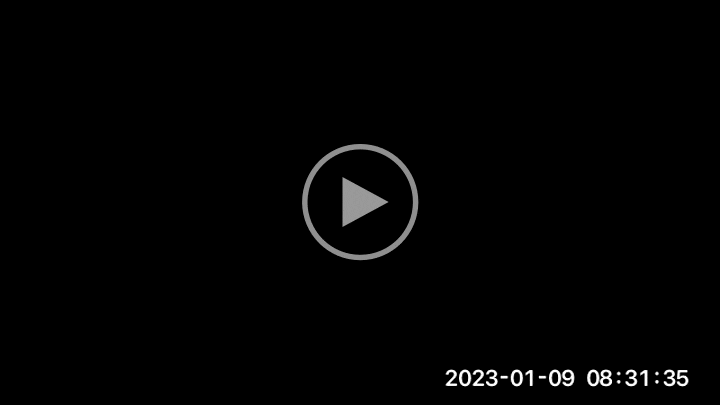 Time Logging Time Tracking Intro
---
Time logging - how to remind yourself
---
Clarify an uplifting ritual for your time logging...
---
Auditing our time log - questions to ask to improve your model calendar...
---
Weekly Planning -- Part 2 -- Advanced
Learn to create a well-designed calendar to fulfill your priorities.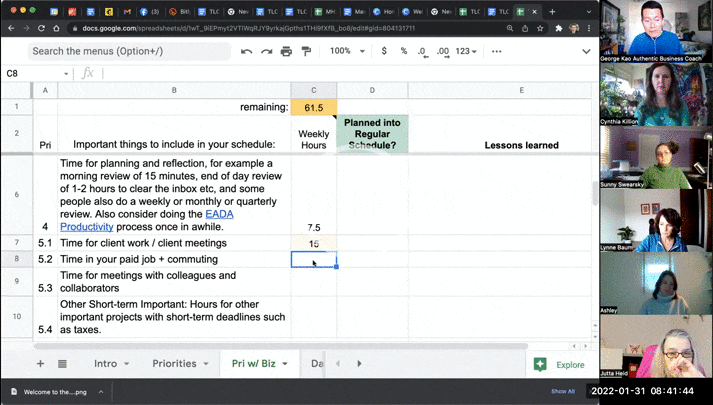 ---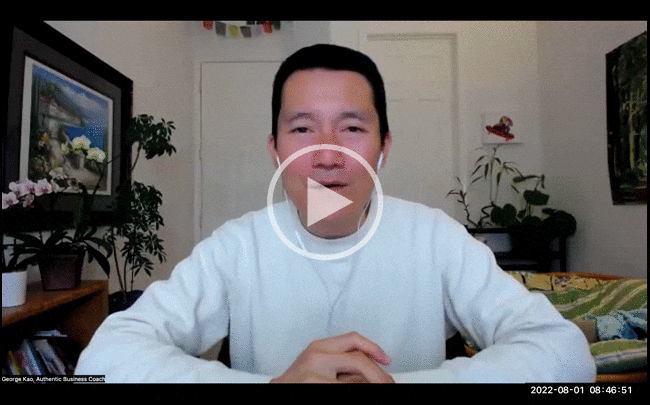 Examples of Calendars -- including George Kao's own weekly plan
---
What if your stable calendar needs to change?
---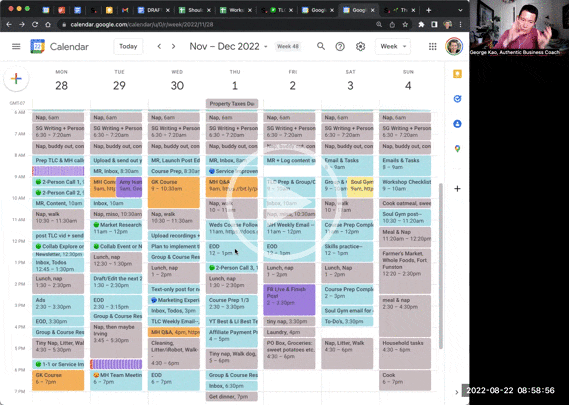 Notice your energy throughout the day and schedule mindfully...
---
Managing calendar while making space for client appointments and unexpected meetings...
---
Putting open client spots in Google Calendar without blocking off that time in your appt scheduler
---
(Optional) Planning Your Business Time
---
(Optional) To-do list vs Calendar: detail & quick capture vs. coordination of categories for action
---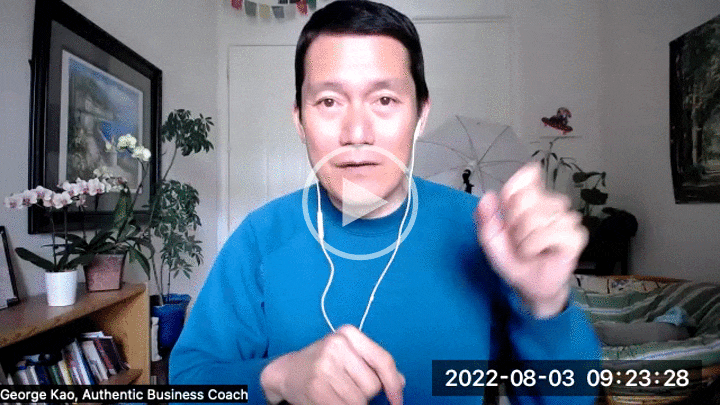 (Optional) why switch to Digital calendar instead of Paper agenda or physical calendar?
---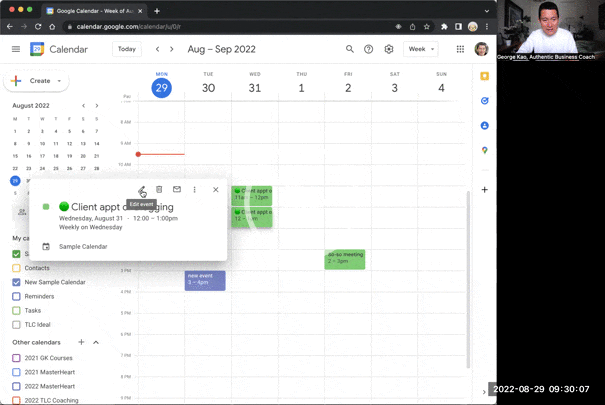 (Optional) Creating color blocks on google calendar
---
Overwhelmed... "I'm just not cut out for this!"
The factors needed for success in any field...
---
"Feeling very overwhelmed and defeated..."
---
"I'm just not cut out for this... I'm not you, George."
---
---
Unwinding & Quick Breaks
Practice frequently unwinding throughout the day, so that by the end of the workday, you still have energy to enjoy additional personal time.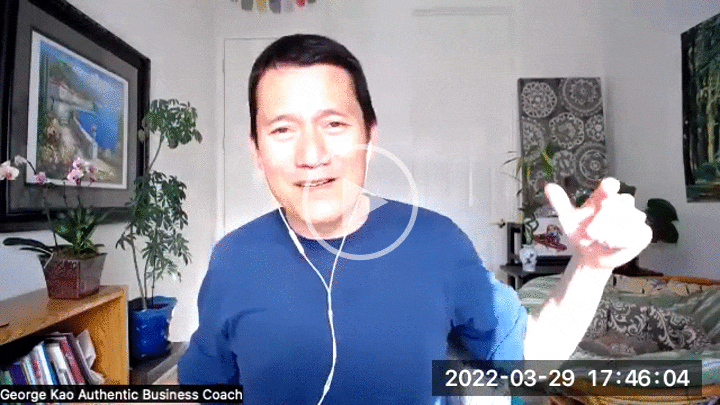 Unwinding throughout the day...
---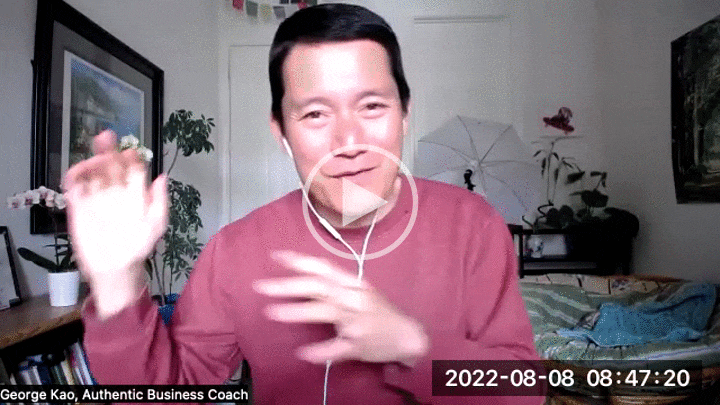 Design your Quick Break routine
---
After a break, getting back into momentum...
---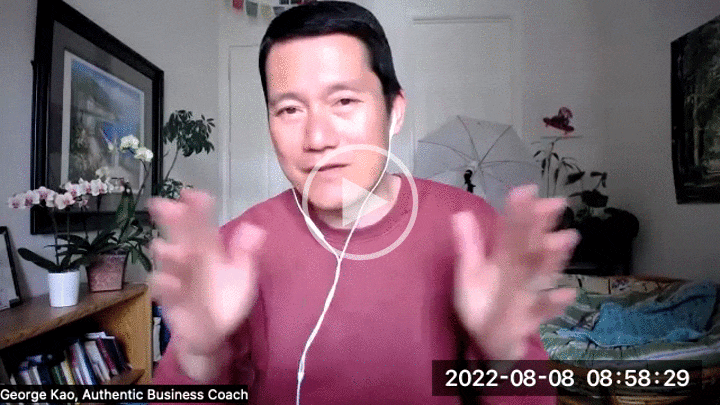 You are already doing enough 🥰
---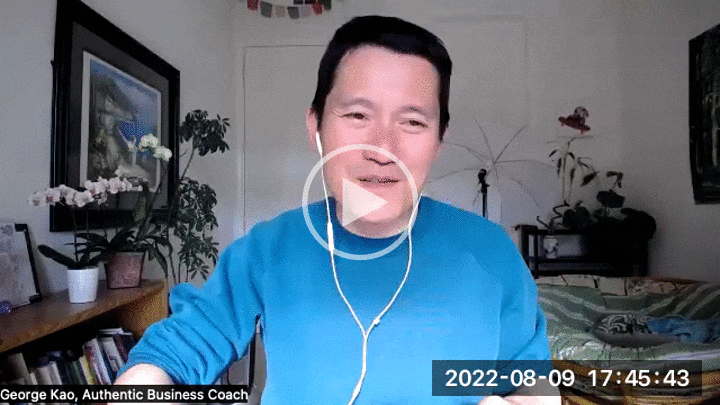 (Optional) Creative Tension & why we can't create fulfillment without some "strain" thus unwinding...
---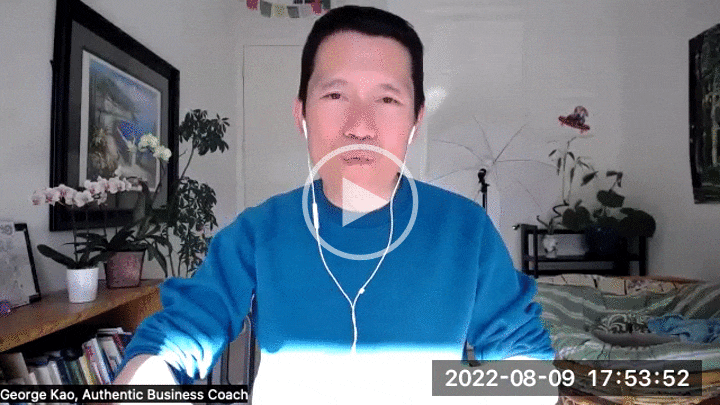 (Optional) Unwinding when you are running errands...
---
CCC: Capture, Categorize, Calendar
Master the process of Capturing tasks & ideas, Categorizing them regularly, and Calendaring those categories.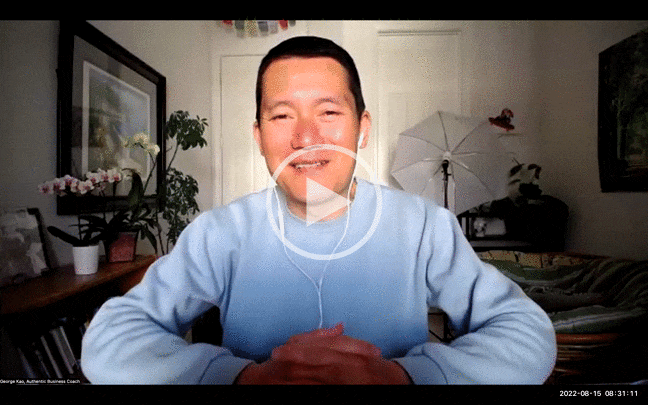 Capture, Categorize, Calendar
---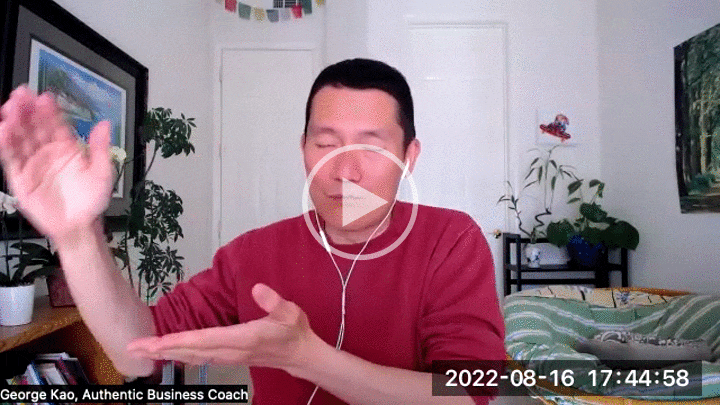 When should you categorize and prioritize your ideas?
---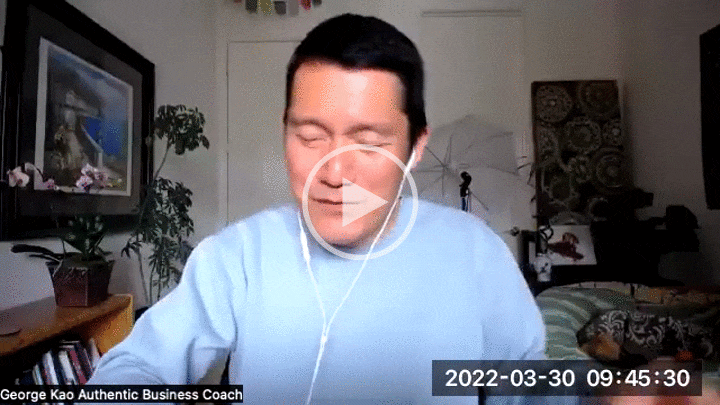 (Optional) The 4th "C" to Capture Categorize Calendar...
---
Organizing by Deliverables + Decluttering Your Desktop
Practice organizing knowledge based on deliverables, rather than aim for a overwhelming knowledge base...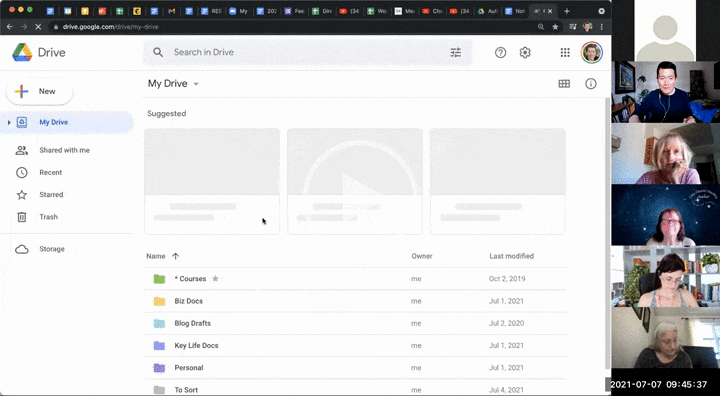 Organize Information by Deliverables... not by Knowledge Base
---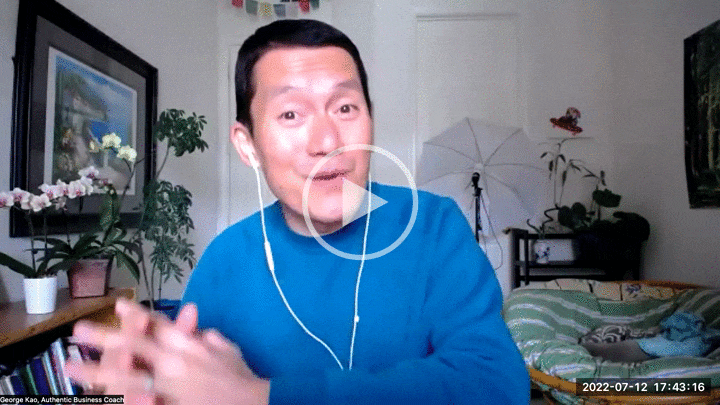 When you have so many notes to gather & integrate to create a book, course or program...
---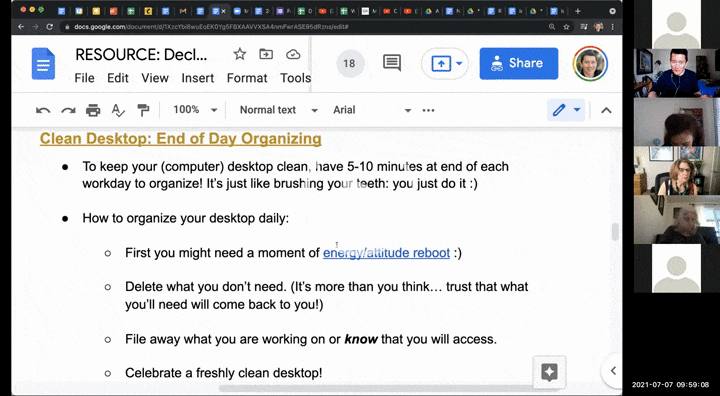 Clear your desktop regularly...
---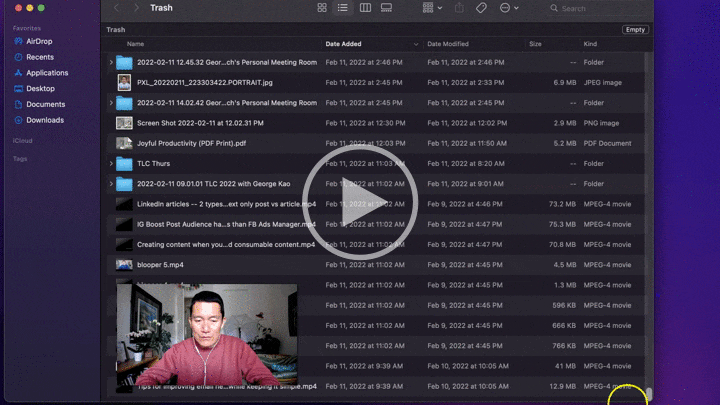 Empty your computer trash occasionally...
---
But what about Learning Notes (e.g. from Books & Courses) including from this course? 😆
---
Do I store video files somewhere?
---
Basic system to organize all your important information...
---
(Optional) Additional tips about Organizing by Deliverables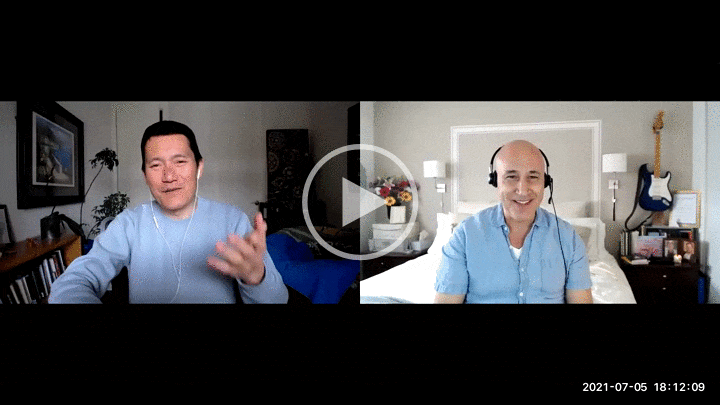 (Optional) Further discussion about organizing our learning
---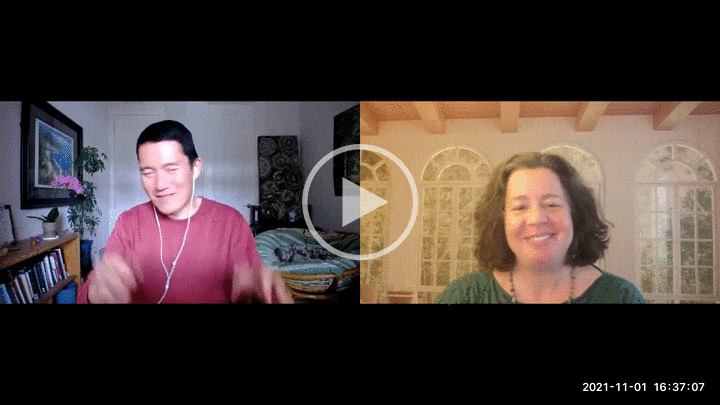 (Optional) Organizing Client Notes -- brief discussion of strategy for this
---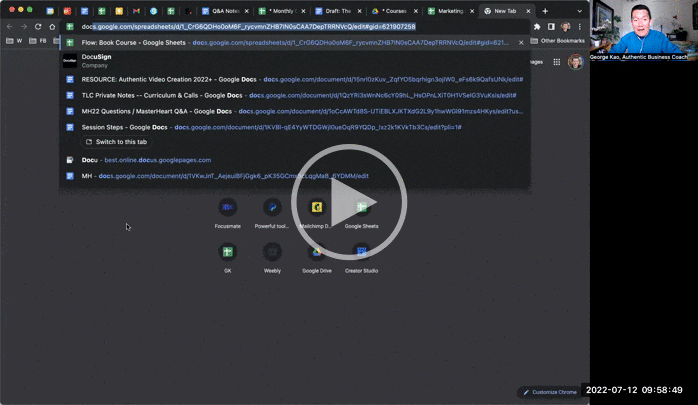 (Optional) Quick tips about using Google Docs and Drive to organize a launch
---
Hat Manuals
Create "hat manuals" for many of your work processes, to help you feel calmly organized and on-task.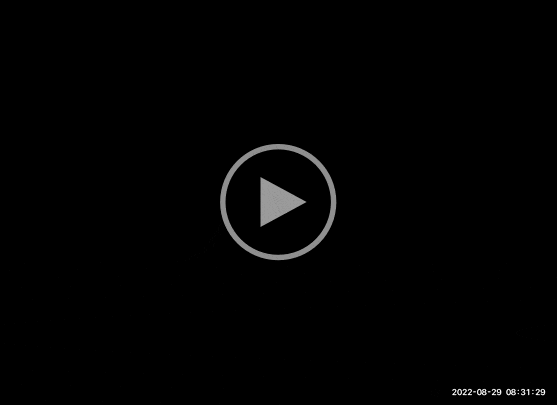 What is a Hat Manual and how to create one?
---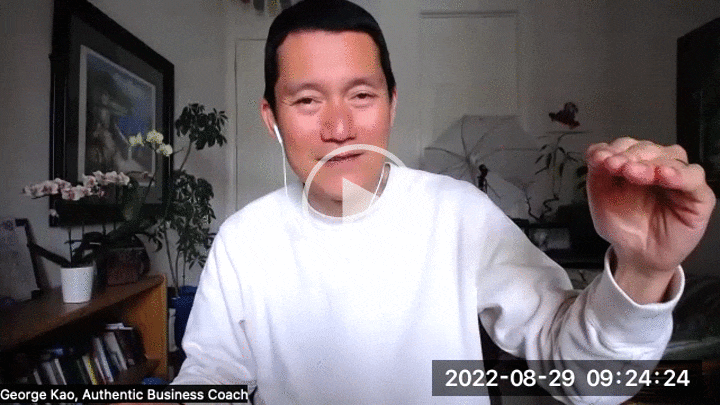 Hat Manuals vs Project Documents
---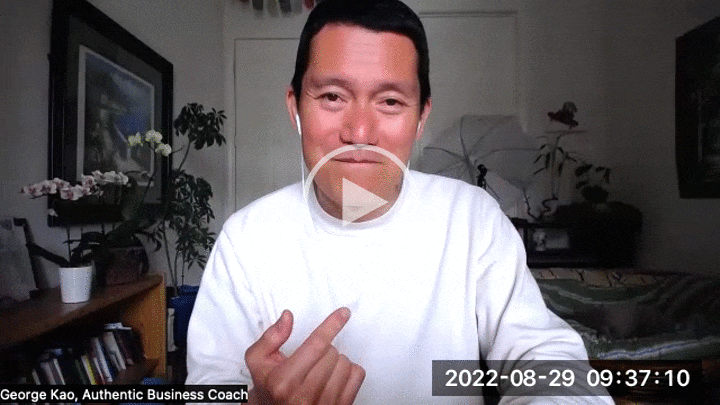 Routine is boring -- how to make it interesting so you can be consistent?
---
Hat manuals should keep evolving...
---
How I organize my Hat Manuals
---
(Optional) Google Docs for Hat Manuals
Use Google Docs' heading styles for easily clickable document outline...
---
Google Docs headings - how to set default styles?
---
---
Your Start-of-work Ritual
Design a start-of-work ritual that you consistently use to get into flow...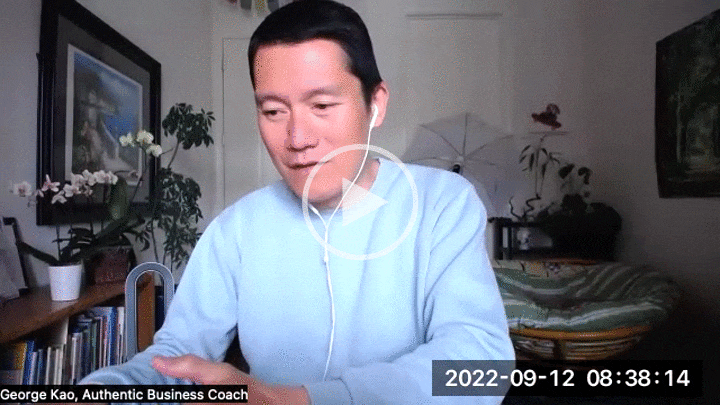 Pep talk - why it's important to create a start of work ritual...
---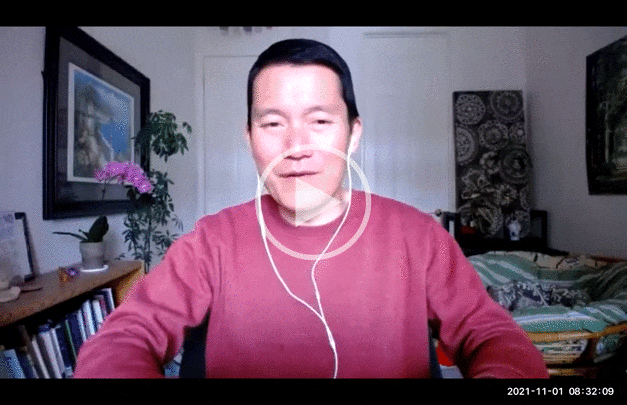 Creating your Flow Process for dissolving Resistance to working on what you planned
---
What to do next? Life's silence is beckoning you forward...
---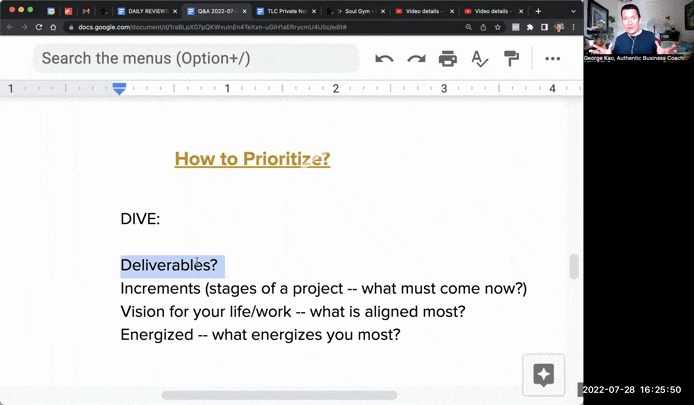 How to prioritize our work time? DIVE into PLAN -- framework for working well
---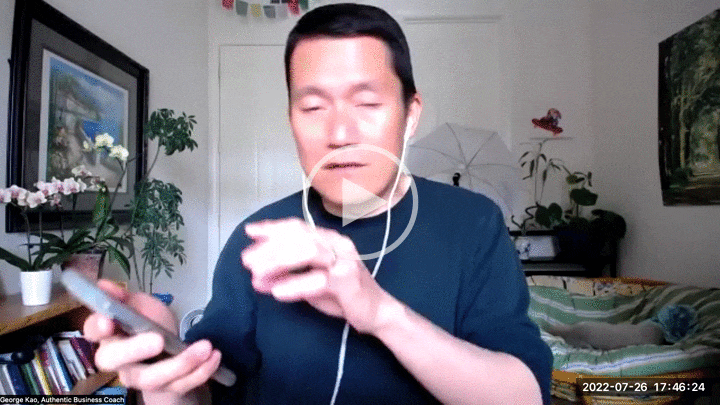 Why I always work with a timer (and questions about it)
---
Working Lightly Part 1
Practice working lightly (e.g. publishing sooner) rather than perfectionism and overwork.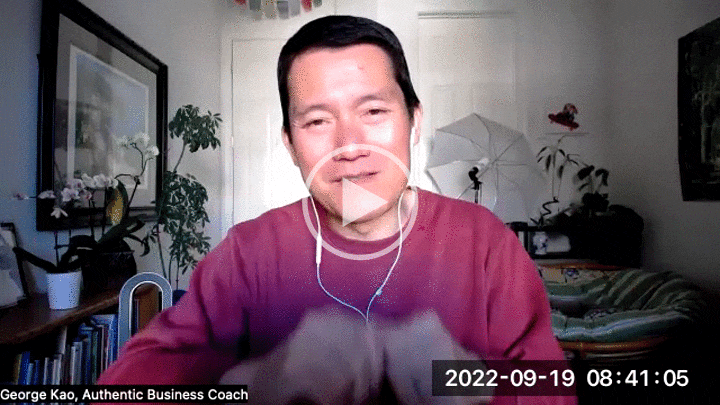 Working Lightly -- a Primer
---
Approaching your work more lightly so that you have stamina to succeed rather than burnout...
---
How to work lightly with tech challenges?
---
(Optional) Energetics of meetings w/ clients or students -- leaning back metaphorically, letting them lead their own transformation
---
(Optional) Quantity vs Quality
Quantity vs Quality in Content and Offers
---
Will people stick with you through lower-quality content and offers?
---
Transitions / Context Switching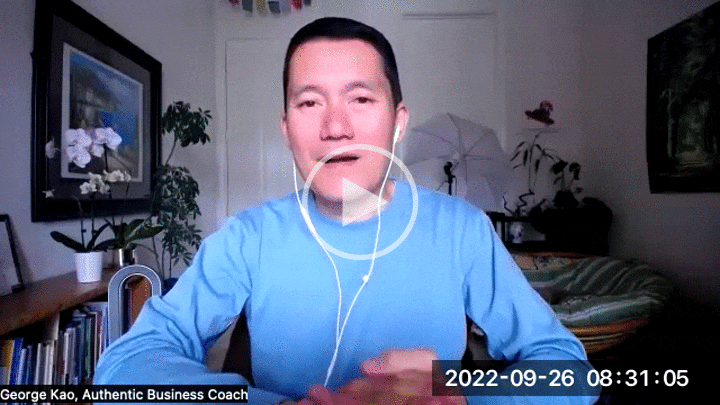 Transitions, Context Switching, and Segmenting Work
---
Transitions from meetings to "by yourself" types of work
---
Managing Overwhelm
Have a clear method, whenever you feel overwhelmed, to quickly dissolve that overwhelm and find footing again.
An Overwhelming To-Do List? Time it, Trim it, Transform it..
---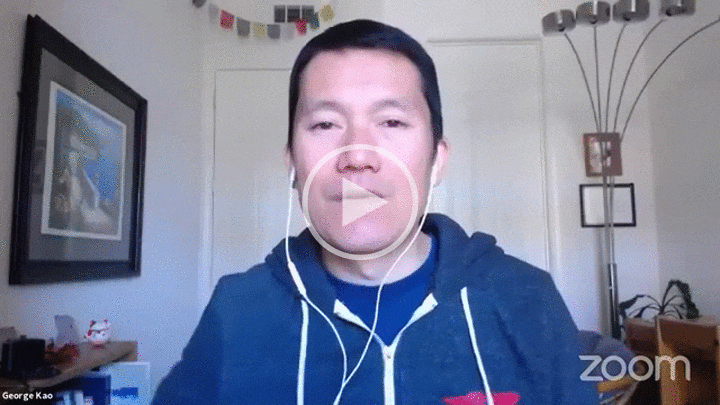 My essential tool for managing overwhelm: Temporary Constraints 🚦
---
Example of resetting from overwhelm by quickly writing down...
---
Tool for overwhelm: one step at a time
---
Allow more organic timelines for yourself...
---
(Optional) More guidance about Overwhelm
(Optional) -- In-depth exercises for dissolving Overwhelm
---
Creating Healthy Boundaries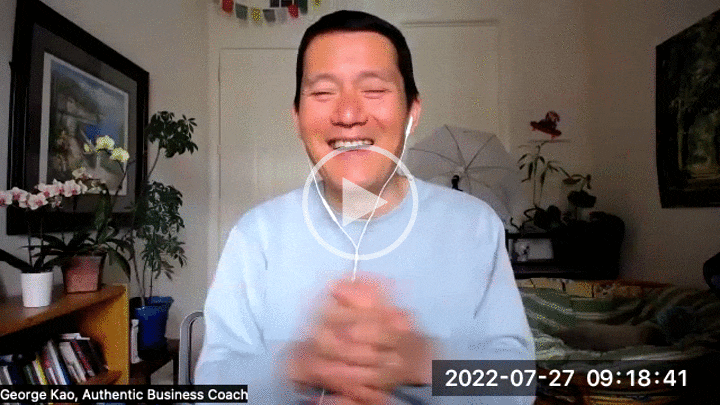 Checking social media too often? Ways to break your addiction and use the apps just enough...
---
Checking email too often? A few tips...
---
On Caretaking for others...
---
When going on a long break or vacation, how to think about our Social media management as a solopreneur?
---
👩🏽‍💻 Browser Shortcuts + So Many Tabs! + Organizing Bookmarks 🔖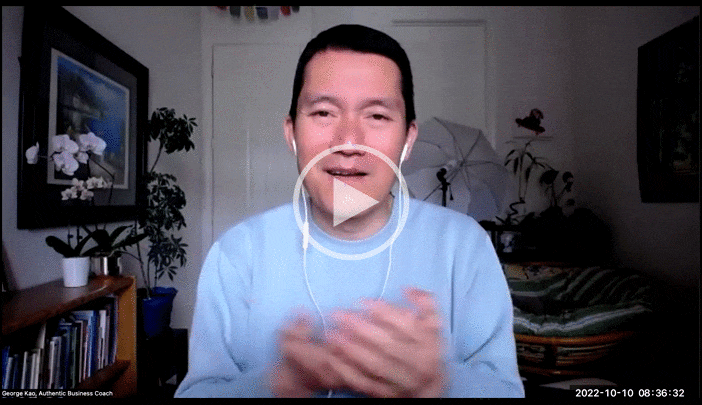 Intro to the Browser Efficiency Module...
---
Browser Shortcut -- Zoom in or out -- easier to read!
---
Browser Shortcut -- Go to left or right tab, or last tab
---
Browser Shortcuts -- New tab, Set homepage
---
Quickly open a specific Google Drive folder using a Chrome bookmark!
---
Bookmarks Bar -- How I organize mine
---
How to create and organize bookmarks / bookmarks bar
---
🏷 Rename your bookmarks & folders to save space in the Bookmarks Bar
---
Bookmark Folders: moving them around / opening several bookmarks at once
---
🧹 Decluttering your bookmarks
---
Pin your frequently-accessed browser tabs
---
Close your browser tabs to make your internet faster! :)
---
An efficient way to clear browser tabs in Google Chrome
---
Google Chrome: use Task Manager to see which tabs drain the most energy and slow down your computer
---
Browser cache? No need to clear it.
---
Truly Deep Work
Reframe "work" to approach it from a sacred, joyful place, rather than an energy of annoyance or avoidance...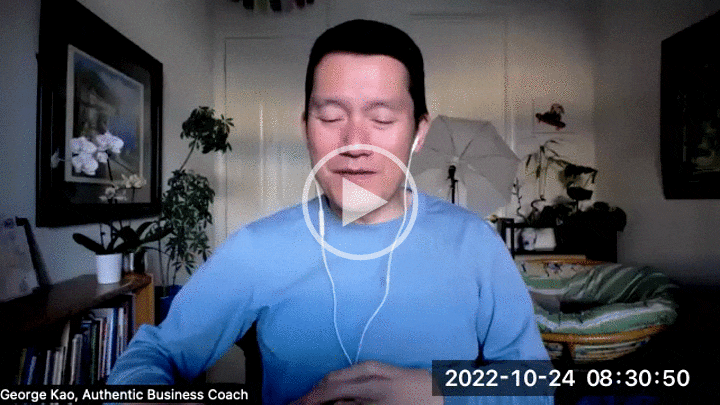 Truly Deep Work -- reframing work as more than a means-to-an-end...
---
4 ways to reframe Work as worthwhile in itself
---
EXERCISE -- truly working deeply
---
How will you remember to truly work deeply?
---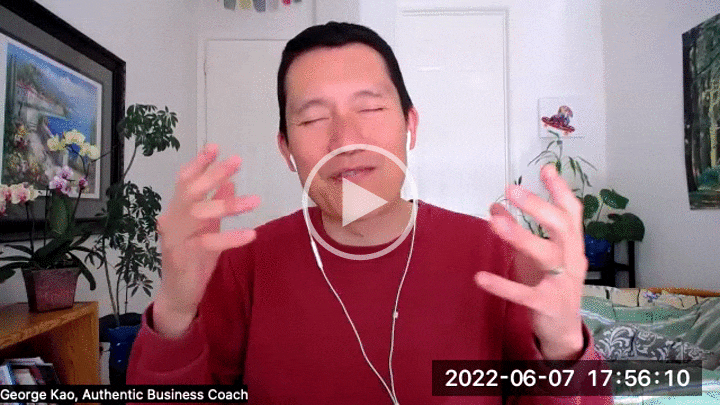 Dealing with tech challenges 🤷🏻‍♂️ with less frustration, a bit more sacredness & Spirit 😄
---
Following Your Calendar (Productivity Integrity)
Learn to follow your calendar consistently, and deal masterfully with time blindness.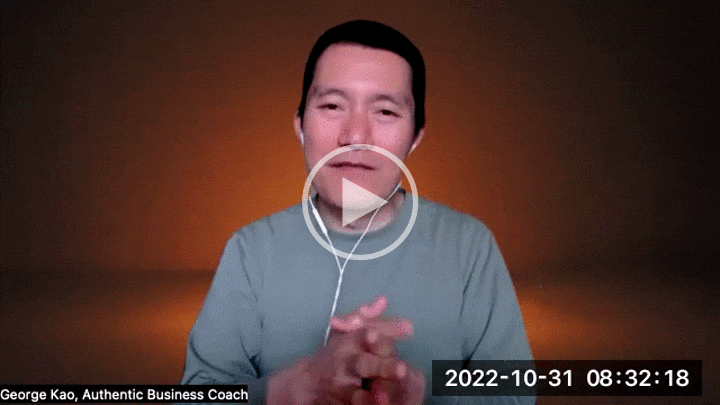 Repair your relationship to your calendar...
---
Gradually build up your productivity stamina & following your calendar
---
How do you remember to look at your calendar? Notifications and reminders / calendar habit
---
Strict, Lenient, Gentle... and Big Picture Perfectionism
---
TNT -- Trance, Next, Trust...
---
Successfully following your calendar is a suite of productivity skills to revisit...
---
Working Lightly Part 2 -- A Lighter Touch ✨
---
Your spiritual practice vs your "work"
---
When not working lightly, where do you feel that in your body?
---
Change your seating position occasionally
---
How else might you work more lightly?
---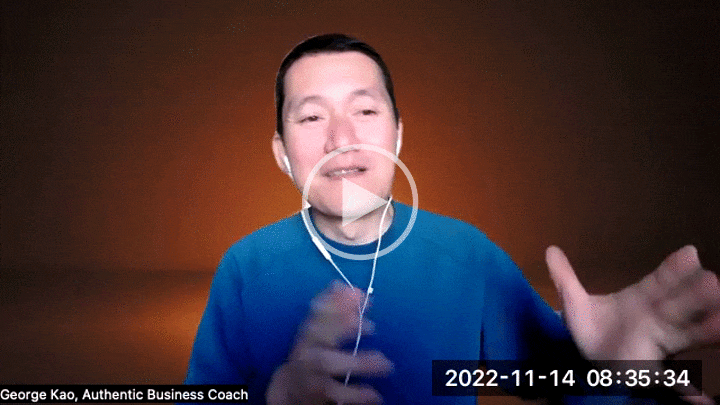 Why it's important to have an EOD process
---
---
When will you do your EOD process (and how long)?
---
Email Inbox Zero
Practice having a clear email inbox. It'll give you a daily sense of calmness & organization.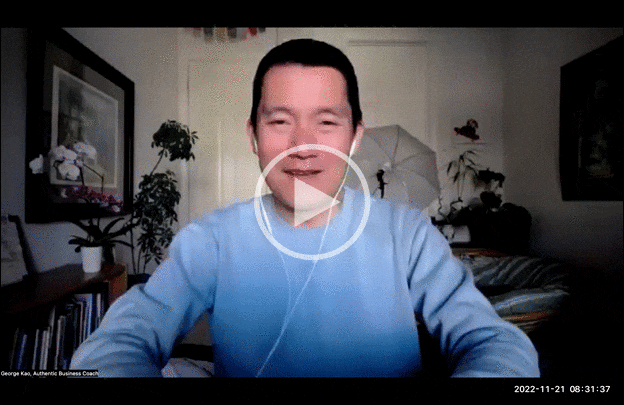 The importance of Inbox Zero
---
Begin with inbox zero -- takes only a few minutes!
---
The ongoing 7 steps for inbox zero
---
---
---
Daily Practice – You're doing enough – let stuff go!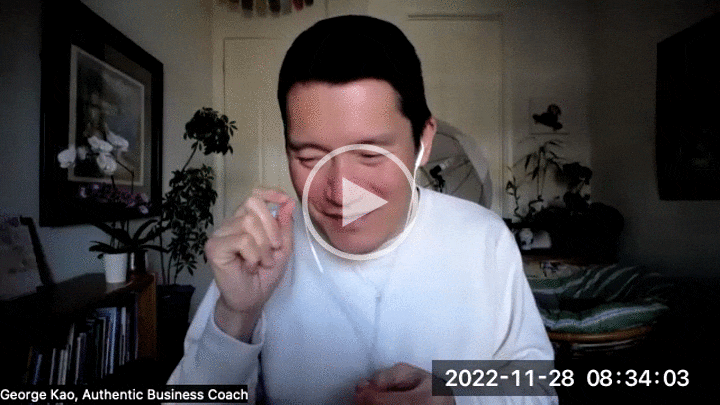 The importance of practicing Letting Things Go (and it's not forever - out of sight out of mind for now)
---
Start with your 3 Big Rocks
---
---
To-do list and how to let tasks go...
---
For Solopreneurs – To-Drop vs Truly Productive List
---
To Do Lists
At least several times a week, practice clearing your to-do list and feeling great having done everything you planned!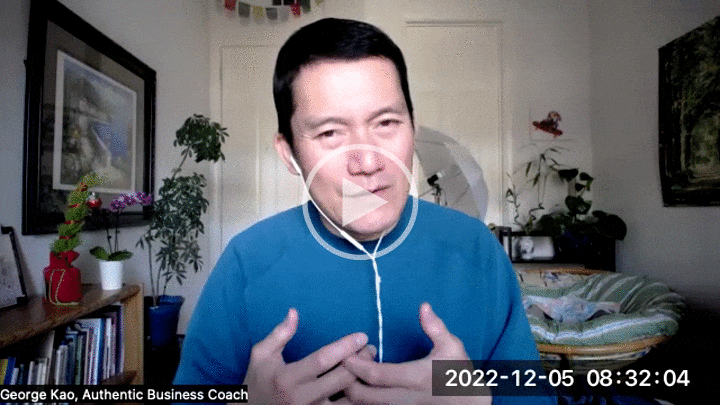 Why do you keep a To Do list?
---
---
Occasional Process of Clearing of To-Do List -- when you're overwhelmed
---
Why we have trouble estimating time for tasks
---
Daily To Do List clearing process
---
What if your tasks/projects seem to be *all* Big Rocks... no sand? How to prioritize?
---
---
The EADA method -- how to do less by analyzing your regular tasks
Reduce your workload so you can focus your energies on where you add the most value. Learn to Eliminate, Automate, Delegate, or else Appreciate.
First list out regular tasks & evaluate enjoyment, expertise, effect...
---
Then do the EADA process -- Eliminate Automate Delegate Appreciate
---
Find someone to do EADA with 🤗
---
Don't organize so much -- learn to search well instead
---
Label your files & folders with more keywords
---
When searching, press enter or return to see many more results than only the suggested ones
---
Then add in one or more keywords to the search...
---
Then filter the search...
---
Working Lightly Part 3 -- Necessary For Success 😄
The shocking realization of what it takes...
---
Therefore, Work in Versions...
---
OK to embarrass yourself now 😅 because your future audience will be so much bigger...
---
Archive / Even More Optional Lessons :)
Manage Your Trances -- Conscious Living / Time Blindness 😑
---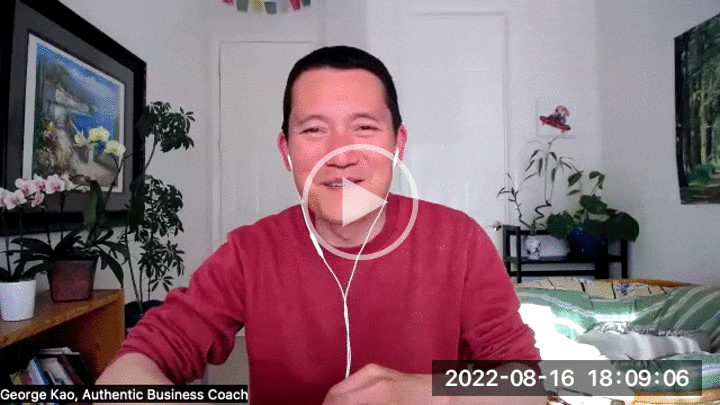 How I find joy in the discipline of creating consistently...
---
You'll get a new module every 2 weeks :)
---