Course Summary
George Kao Q&A Videos
Welcome!
Course Platform Orientation
☎️ Sign up for the next live Q&A session
This "course" will keep getting new material ✨
Content here is temporary -- watch while available 😊
March 2023
Starting your writing - where to post it?
Content creation without being preachy - helping your audience remember their truth
Concerned with how your face looks on video?
Posting in FB groups... how to get more engagement?
The key difference between free content vs paid offerings
Audience wants you to do something for free? You can still charge for it.
Should you put a video on your sales page?
Content posts that mention your offerings (lightly sell) -- how to do it gracefully?
Affiliate program - should you create one? The 2 tiers to consider...
How to evaluate speaking opportunity?
Youtube channel surpassed a subscriber milestone - what to do next?
Group program launch - Will Caminada's example
You have a brochure website - how to install landing page & mailing list opt-in?
How to reduce or prevent our email broadcasts going into our subscribers Spam folder?
How to put in IG hashtags via desktop after uploading post or video via mobile
If you take your work into organizations, what should the Proposal say and the Pricing?
Video short course for listbuilding - a good idea?
Group of interested clients - work with them to design an offer...
Is it sometimes appropriate to "overcome objections"? When it's false beliefs they hold or misconceptions or myths, yes.
Your video on someone else's platform - good idea to share?
How to get a Google Calendar link to share with your clients?
How to reach out to an organization about bringing you in as a guest speaker?
Feb 6 & 8
How to ease back into being in touch with one's network or audience, after a long break? How can it be authentic and not just transactional?
If worried that others can charge a lot LESS than you can, for your kind of service...
How close should we allow clients to be with us? At what point to set boundaries?
Do I recommend planning a content calendar, in terms of upcoming topics?
If you make videos, make a distinction between free vs paid videos...
How to turn Stage 1 video into Stage 2 video? A couple of ideas...
Putting your podcasting into the context of the 3 Stages of Content...
Transitioning from done-for-you services to do-it-yourself offerings: beta workshops and FTA webinars
Make your calls-to-action direct / experiment with a variety of offers...
After an FTA Webinar who should you announce the recordings to?
Within a FB group, how often can you promote yourself?
Example of brainstorming Alignment (product-market fit)
If your video quality is grainy, what are some easy ways to fix that?
Gentle Launch strategy for FTA webinars
How many reminders to send for an event?
You've written a book - how to repurpose that content for social media and blog?
Market Research survey example -- Masha Zolotarsky
What's a "sales page" vs a "landing page"?
One service that can serve multiple needs... create ONE or multiple landing pages?
Example of Coaching Agreement for Clients
Jan 9 & 11
Dealing with blah days or when sleep is interrupted...
Don't worry about consistency in your content themes/topics...
Getting clients -- how does Content Creation fit with Authentic Outreach?
chatGPT -- turn blog posts into shorter social media posts
Basic strategies for filling a group program
Ongoing membership - how to keep relaunching it?
How to experiment/test lightly with (many) offers without exhausting yourself...
Your website's not coming up on Google - do you need to keep it?
Does our Mission Statement need to be front and center on our website?
Quick tips about book marketing
Musician and coach - should you integrate both into your content / same social media account?
Contracts with Clients? Why I don't use them...
Dec 12-13
Cash flow crisis? A few thoughts to help...
When feeling doubt or discouragement in your business...
Group program not enough people... cancel or delay it?
Calibration skills for depth junkies - setting boundaries and not going down rabbit holes...
If you have many commitments and interests... how to do them all?
Why is it more urgent than ever in our society to create authentic businesses?
Netcaring vs agenda-driven networking - don't just add a bunch of facebook friends you don't actually care about...
Gentle launch to get 1-1 clients - a basic example...
Basics for tracking client info...
Simple content creation plan
If you posted lots of content... but still need more reach, and more clarity about your offers...
Your reels are getting traction -- what now?
When are you ready to create group program or course? How long to create content first?
Pricing your webinars and courses...
Should you create an Affiliate program? How to start simply...
Affiliate program - what percentage to pay in commissions?
Videos from Nov 15
Holiday strategies for selling services and products
Should you follow-up with potential clients after a discovery session? How?
Long-term clients -- is it good to create dependency? 😬
Tapering strategy using Acuity Scheduling
Small group program - must members all agree to meeting times?
CTA examples for Linkedin?
Gentle launch for a small group program
Can non-profit orgs benefit from authentic business strategies?
Setting reasonable financial goals
Videos from Oct 24 & 25
ABC: The first and most important thing I can say about creating a successful business... (authenticity, beta testing, consistency)
Placements for FB and IG Ads
FB Ads - How to know which placements are working best?
Overview of FB Ad Testing Strategy
How long to run Ad tests for?
Incentive for potential new clients - also give to existing clients?
If you have no audience, how to promote a book or course?
You've created a Book & Course on the same topic - how do they relate to your biz/marketing?
How to promote a Book? Memes about the book.
Just starting out in making videos - what platforms to post it on?
What should we say to an influencer we want to become friends with?
First thing to do in business is market research via conversations with people you know
If afraid to be public, how to still serve an audience or build our business?
Reaching out to orgs and companies as a consultant
Should we give post-session notes and recording to clients?
What do I think about finder's fees or commissions for service referrals?
Joyful Productivity: A Few Tips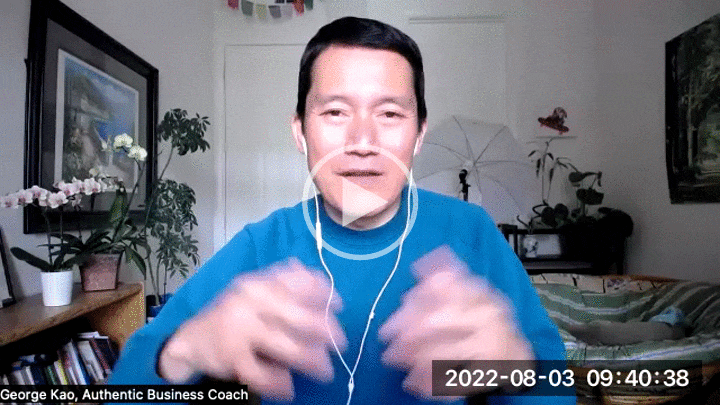 If you tend to help others, rather than doing what you planned...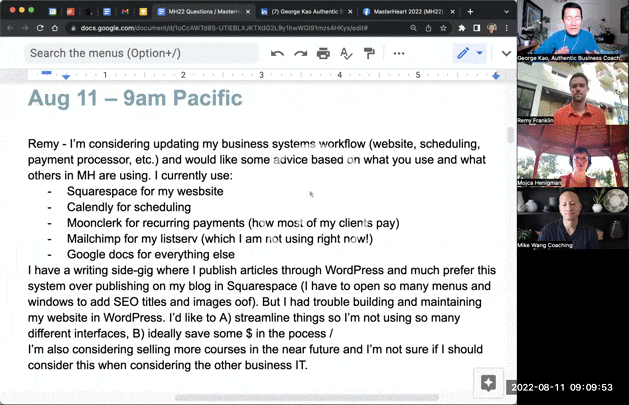 Best software for solopreneurs -- my top systems for business tech / platform / mailing list, etc.
We spend too long writing... overcoming perfectionism and publishing quickly
Figuring out your niche?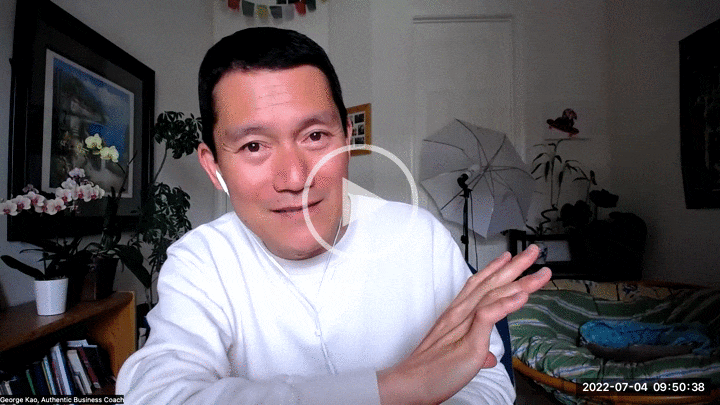 When starting a business, go lightly by testing the market rather than expect full clarity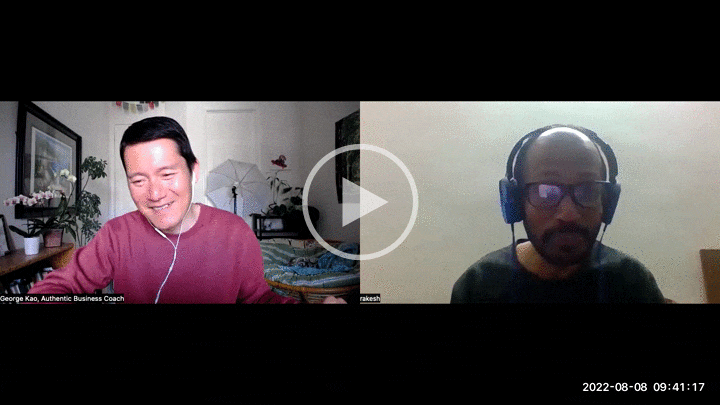 Finding your niche as a coach? Content and exploration of your coaching...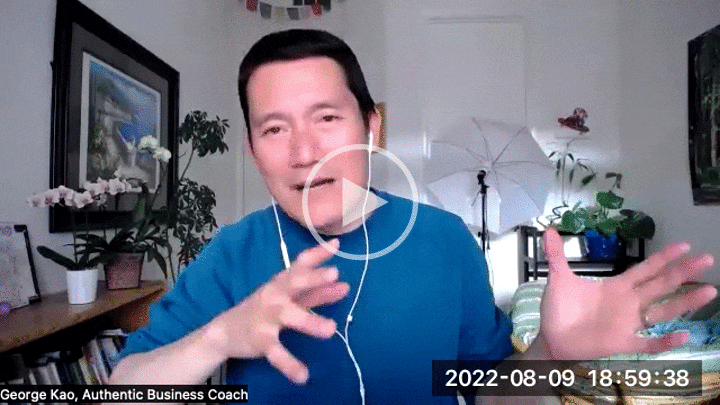 Starting in a new niche -- how to know what are the hot topics?
Consistent & Authentic Content Creation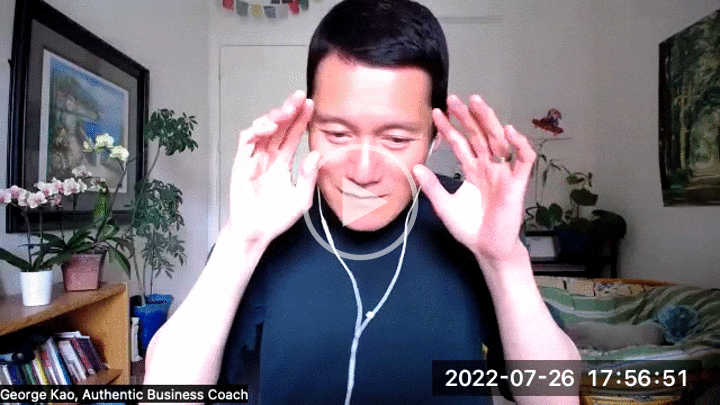 If not creating consistently, you probably need a workflow process...
If you aren't inspired by your ideas, should you still create?
What types of content should you post on the various social media platforms?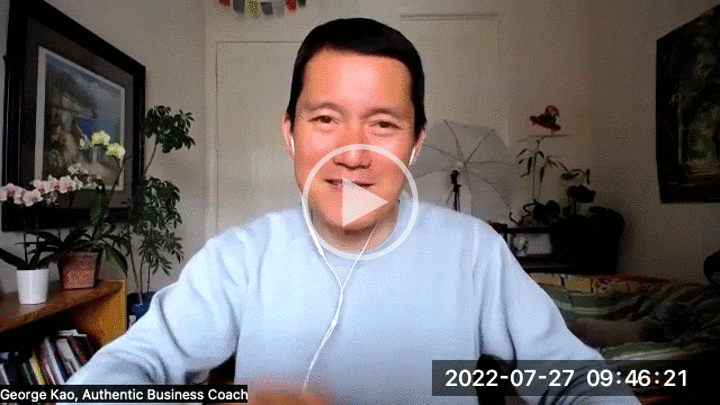 Why I use Twitter to brainstorm content ideas that later become blog posts...
If your personal content much more engaging than professional content...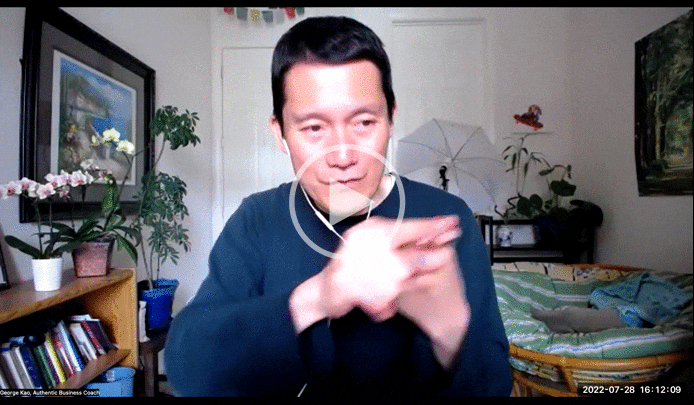 Youtube Videos -- what should be put in the description field?
On perfectionism, being cringeworthy, why live videos without editing or fear of being canceled...
Growing a True Fan Audience
Where are your ideal audience hanging out? How to find out...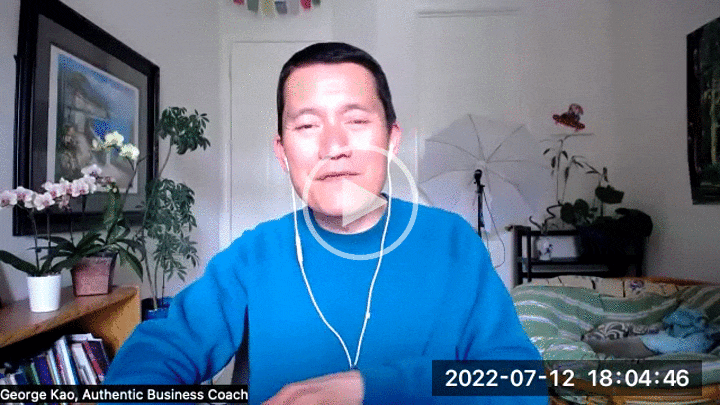 Content is a filtering tool to find out ideal clients
How to know where your ideal audience hangs out online?
Posting content to various social media platforms -- at some time or must you stagger it?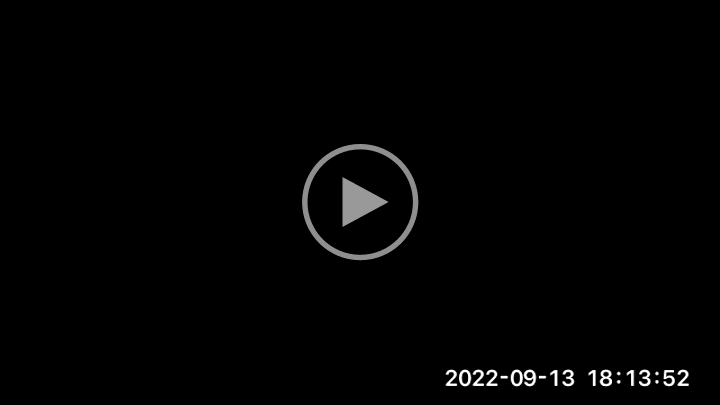 Getting your content in front of new ideal audiences -- easiest way is to use paid ads to reach your influencers' audiences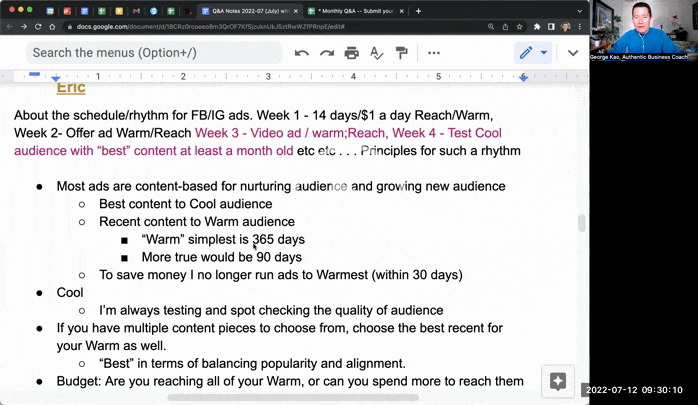 Ads rhythm -- principles for strategy
Instagram growth strategy in 3 minutes...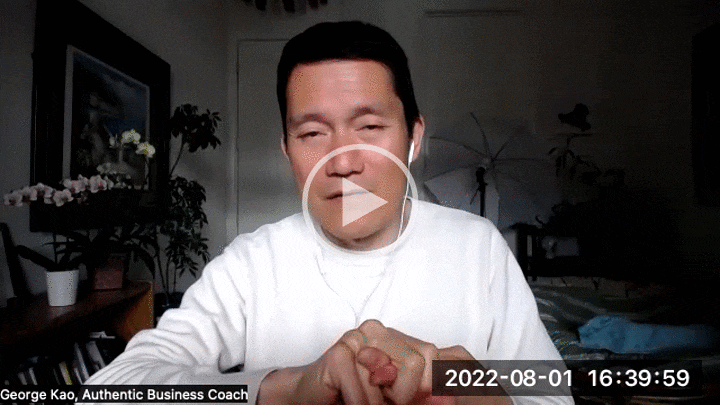 Growing an email list -- my current thoughts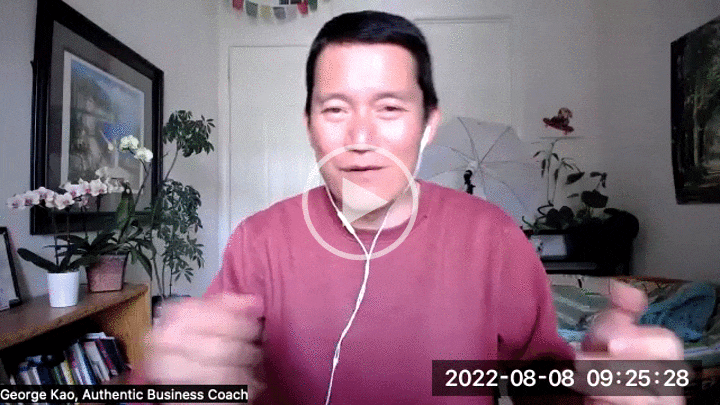 If struggling to name your podcast...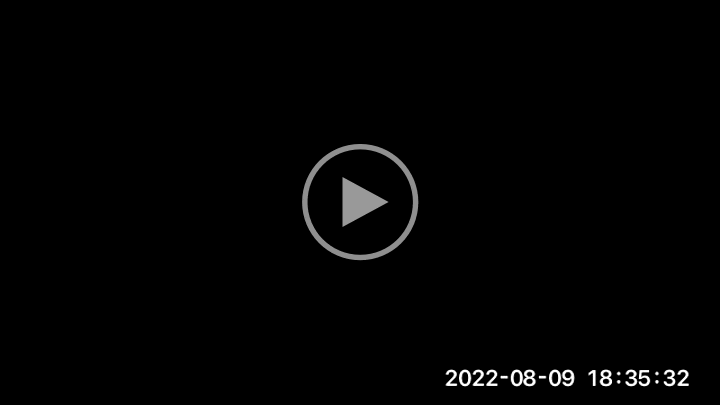 Social media -- should you post only professional things or also integrate personal side of you?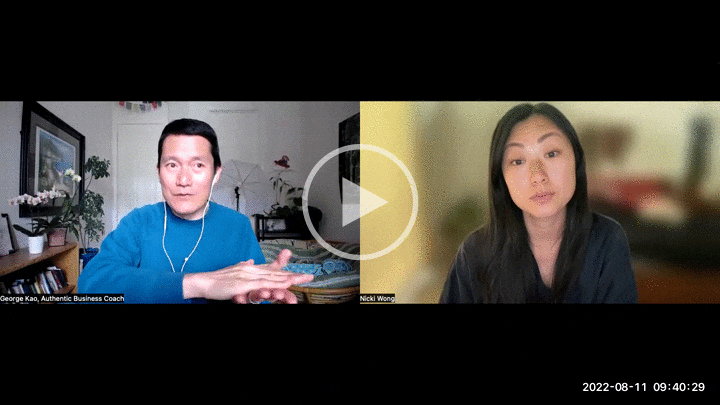 Free FB Group for audience building? My recommended alternative strategies...
Dealing emotionally with sudden fame / when something goes viral
Where to post about our various interests not related to our business but helpful to our personal brand and audience?
FB Ads basic way -- how to boost post 2022...
Growing a high quality email list with FTAPR webinar strategy
Reach more podcast listeners by repurposing your best podcast episodes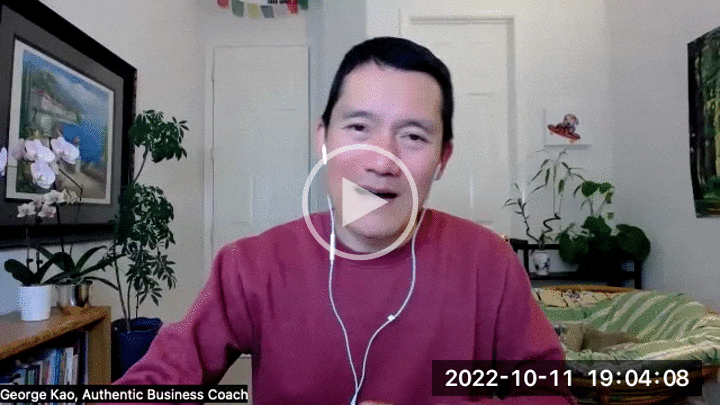 Why I'm launching a summit
Creating / Launching a Group Program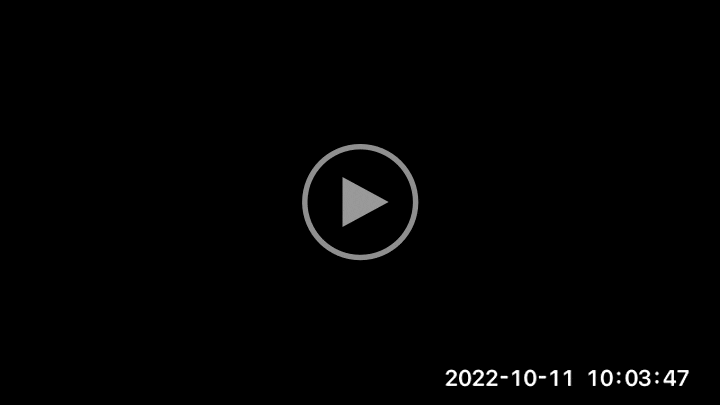 Group Program vs Online Course
Small group program - think about whom you want to invite...
Small group, what if few people show up live?
Decide on logistics first?
Pricing your group program
Group program - should you create a beta program first?
If launching a membership how soon to start social media posting?
A bit about my group mentoring program
Netcaring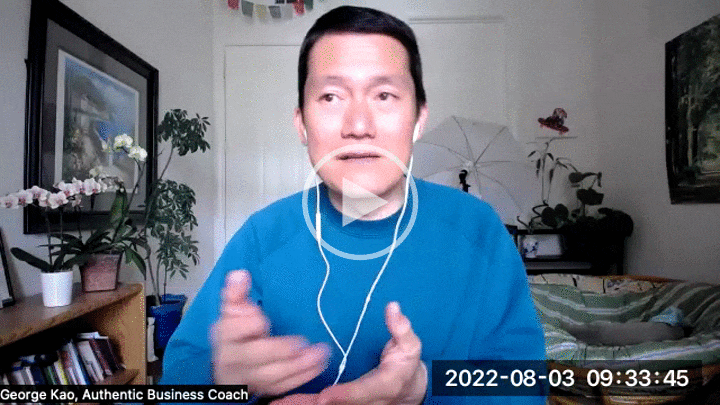 Should you add your clients as Facebook friends?
Who should you add as FB friends anyway?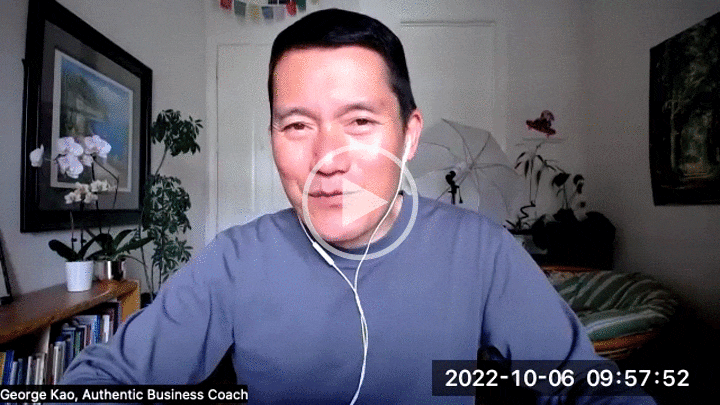 Netcaring - what if our energy isn't reciprocated?
Netcaring - how to reverse an invitation to a collaborator who no longer feels aligned?
Market Research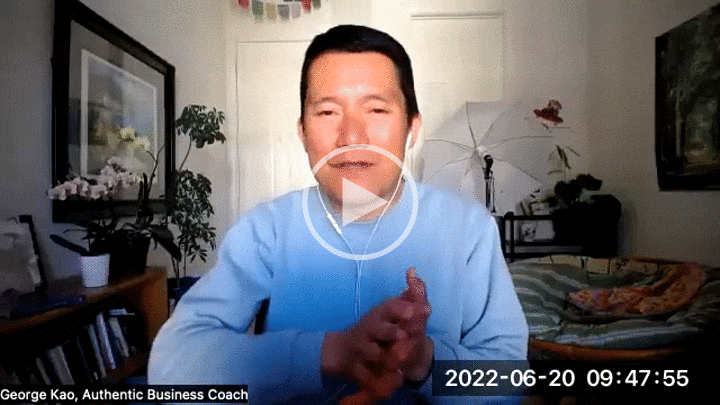 Market Research - Most Important Questions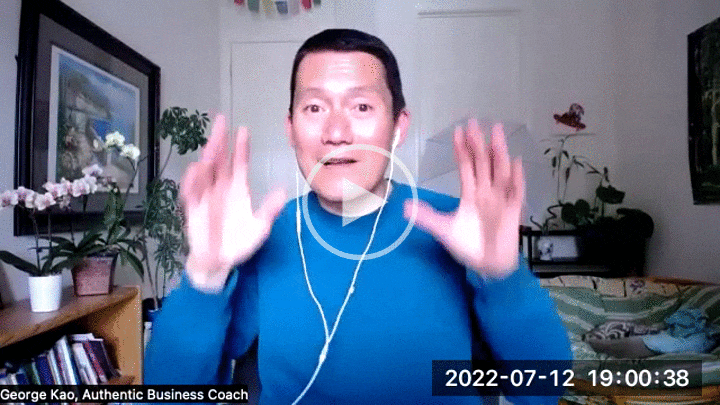 How to decide which product to work on and launch next?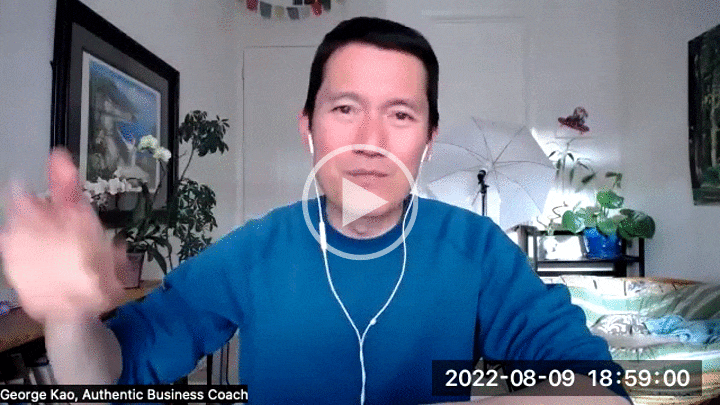 Market research request posts -- How to get more responses?
Group Q&A Call Strategy to engage with your audience and do some market research
Describing Your Offerings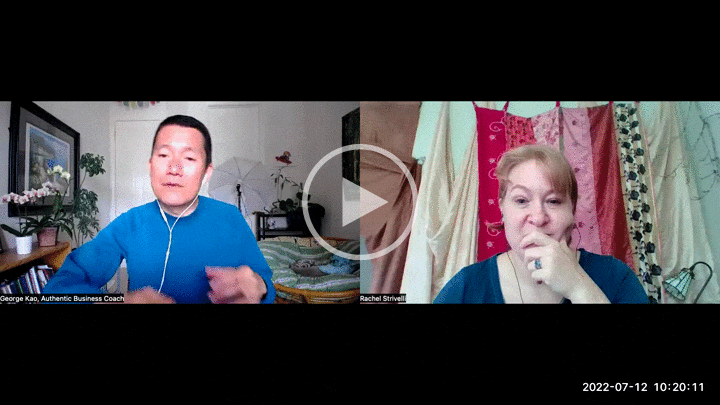 When posting about your services what to say?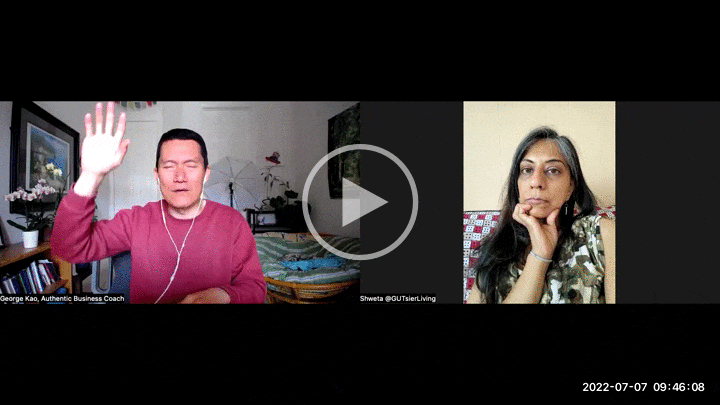 Balancing your content mix between the Popular and Peak/Esoteric/Advanced stuff...
Don't assume clients want to start with your foundational work...
Authentic Outreach / Gentle Launches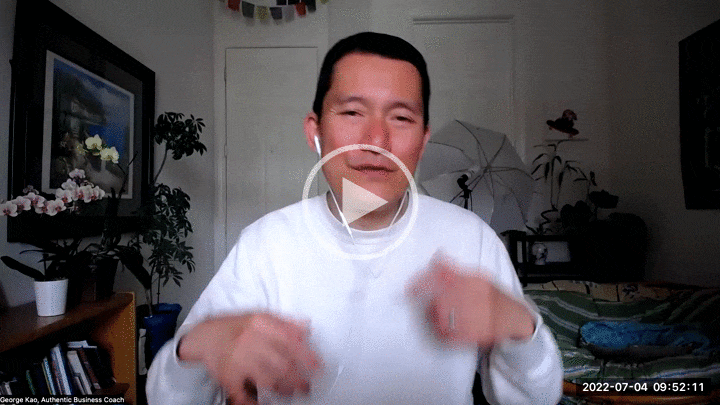 You've posted lots of content but still not getting sales? Reach, Match, Trust.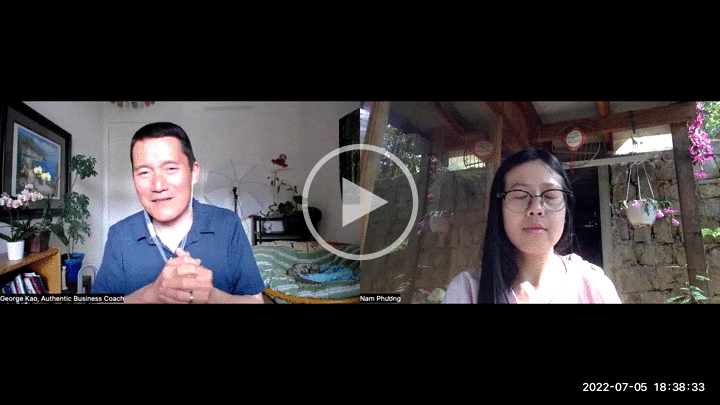 You can gentle launch on any platform... Email Newsletter not required
The 2 important dates to consider for a launch of an event or program
Documenting your journey of launching something in the next few weeks or months...
How to create maximum impact with the message of your book?
Authentic Selling / Gentle Client Enrollment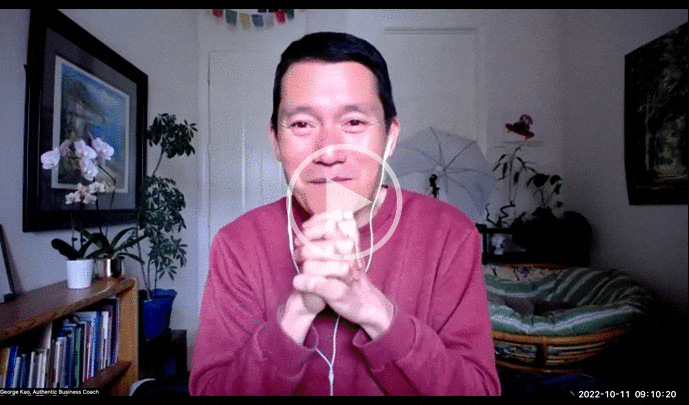 Feeling unconfident when talking about your services with prospective clients - what to do? Be the Admissions Officer for your business...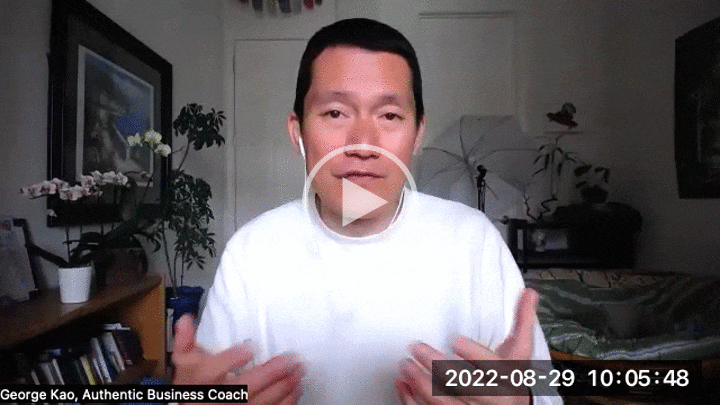 Client is finishing a package with you - how to gracefully invite them to renew?
Lowering your prices or fees - how to explain to previous clients?
If people think your service is too expensive
Email Marketing / Email Newsletters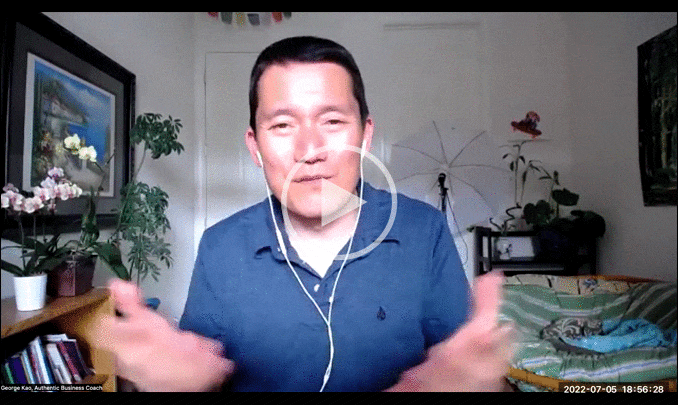 Email newsletter -- include whole article, or just a summary?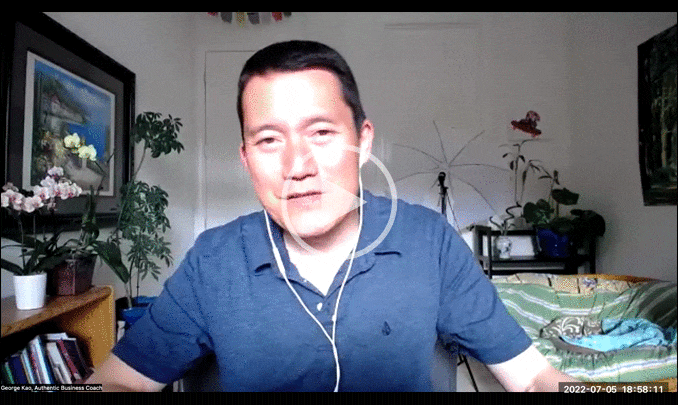 How personal to get in email newsletters?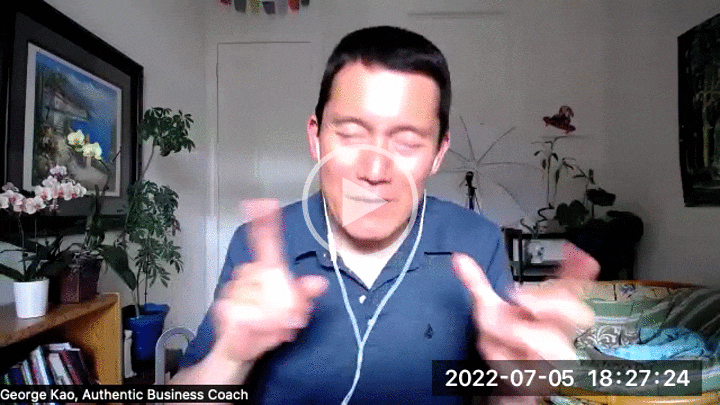 Segmenting between content and launch newsletter... and what about funnels?
When including images & banners in Email Newsletters...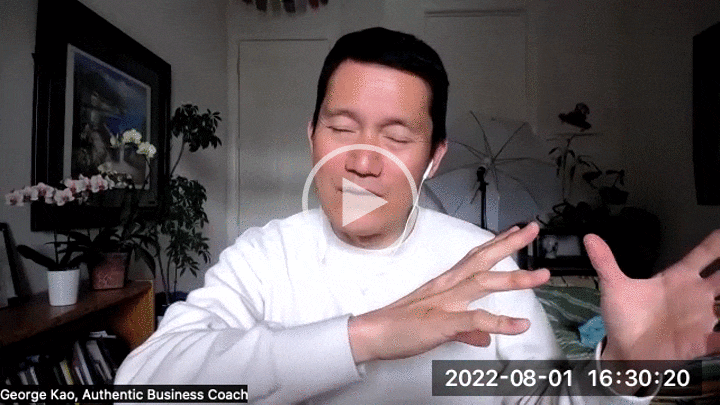 Drip automation for your email software -- do you really need to use it in your lead nurturing?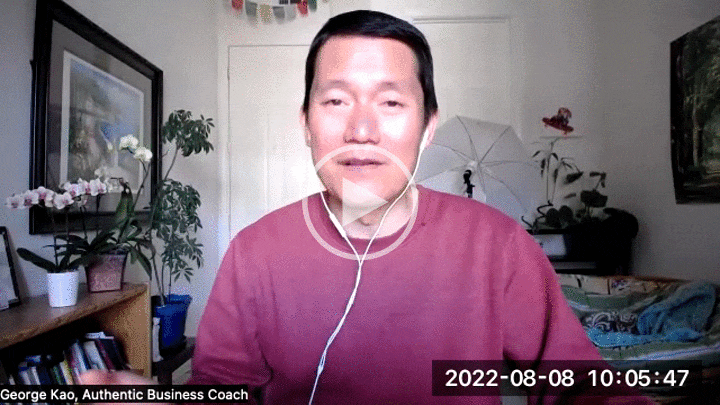 It's good to cull your non-engaged Email Subscribers at least once a year
Fiverr Tutorial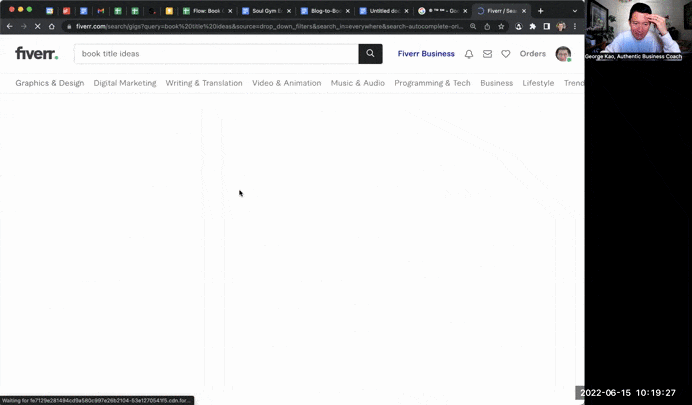 Finding great Fiverrs -- looking for top freelaners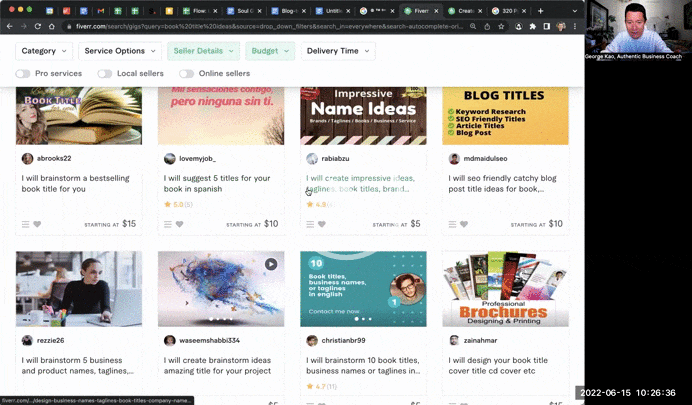 Finding great Fiverrs -- try out rising stars (or new sellers!)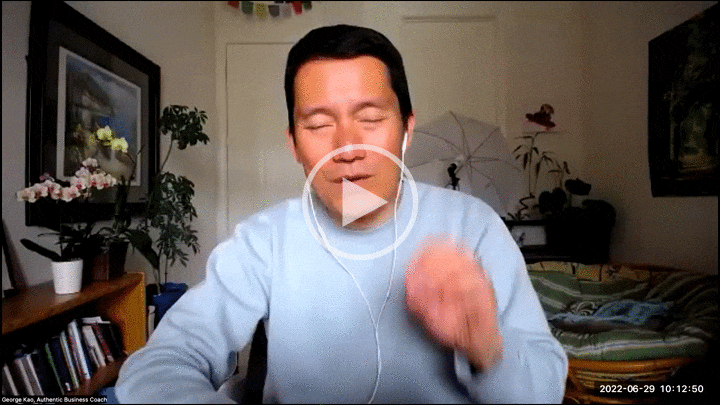 Fiverrs have limited patience too - "unlimited revisions" are not that...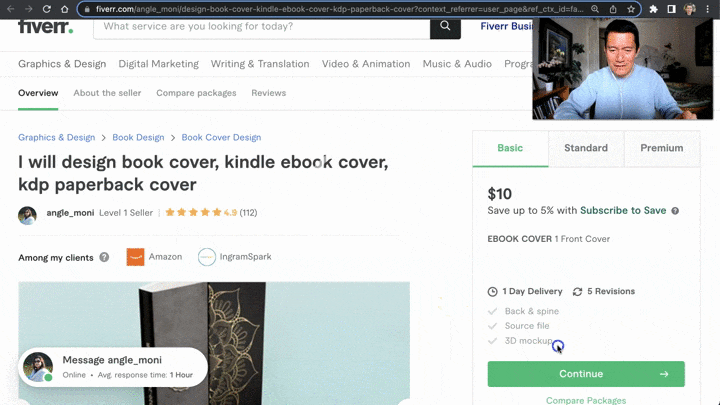 Make sure you know what's included in your Fiverr gig...
Misc. Tech
Cheap or free software for client communities
Landing Pages -- use website like Squarespace or specific software like Leadpages?
Google Search Console - a quick course