Course Summary
✨ Authentic Outreach (AO)
The Authentic "Selling" Mindset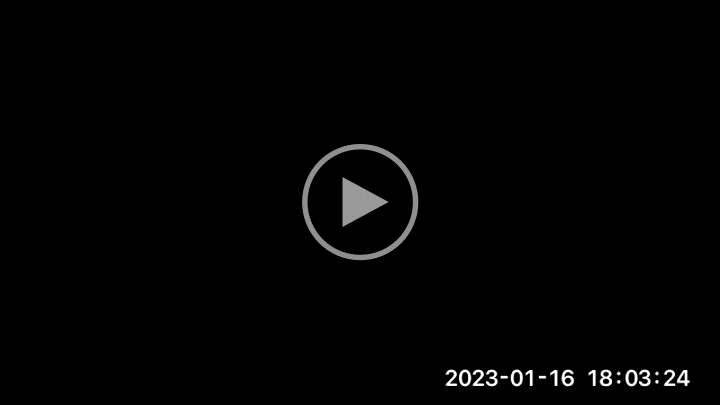 Why is Authentic Outreach needed?
Before we go further – what activities have already helped you get clients?
What has gotten you to become a client? Think about how your service providers marketed to you...
What kind of selling has turned you off, lost some trust in a service provider or mentor?
The basic catalog of inauthentic outreach methods
The heart of authentic outreach 💛
Marketing as connecting & serving... and Selling as understanding & helping
Who's in your head & heart when you're doing the outreach or selling? 🤔
What's already working? Make that more efficient and effective then carve out time for experiments...
Focusing on the process versus the results in your selling...
Staying Organized
So much of successful outreach is about staying organized...
Template for Authentic Outreach Methods & Simple People CRM
Circles of Enrollment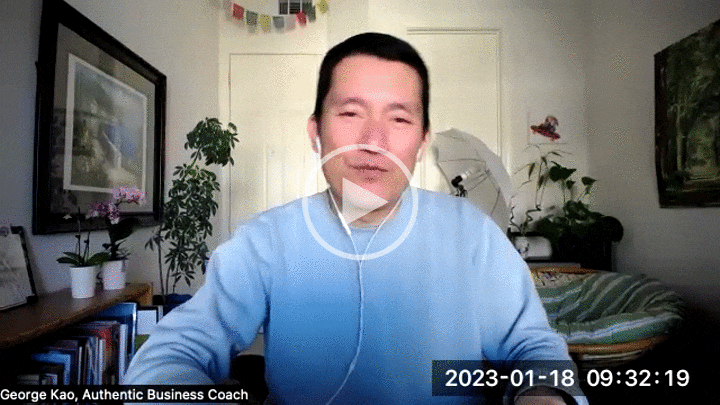 You are the Director of Admissions for Your Business
Timeline for the Circles of Enrollment
You don't need email lists to use the Circles of Enrollment - just use BCC for now...
Perspective about Individual Outreach - you're giving them an opportunity before you give it to others
Inner vs Middle Circle - how to differentiate the two?
How to frame the announcement to the Middle circle?
Does inner circle get the message to the Middle circle also?
Your Authentic Outreach Message
The Power of Your Network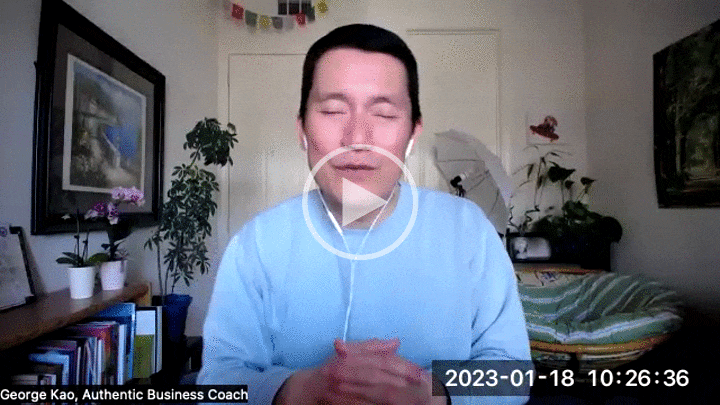 Your Authentic Outreach Message
Your authentic message is *better* than any copywriting or marketing coach's ideas...
Simple CRM - track your personal outreach
Mira Rao on Netcaring & Client Referrals
Why netcaring and authentic outreach? + Intro to Mira Rao
Mira's mindset about netcaring and outreach
Keeping your contacts and opportunities organized
Avoiding the feast & famine cycle for service providers - continue netcaring even when you have enough clients
Mira's outreach message template
Example of intro session booking page by Mira Rao
Carve out the time for your netcaring and authentic outreach
Authentic Referrals via Netcaring
What will be your rhythm of netcaring and authentic outreach?
What if people aren't responding to your netcaring?
Outline of Referral Outreach Template
Stay top of mind by having social media connections then newsletter posts
New social media friends - should you sell to them?
Easily Referrable Issue & Offer
Reminder about the Menu of Practice Options...
What's an "Easily Referable Issue" (ERI)?
How to come up with your Easily Referrable Issue?
Mutual support for clarifying ERI
What's a Modality vs an Issue/Experience?
Your "Easily Referable Offer"
Should the Offer focus on the Issue or the Modality?
One issue seems too constrained or specific for your offer or modality? Example from Will Caminada
Let them experience your work…
If using Circles of Enrollment and posting on social media, which circle is it?
Gentle Launches
Why it's important to learn and do "Gentle Launches"
So... what are the 2 messages of the gentle launch?
If I only have 1 service/program can I still do Gentle Launches regularly?
Make it gentle - on you and your audience :)
How long is a gentle launch / how much notice to give?
Authentic Deadlines or The Importance of Using Due Dates
Is it wise to launch both 1-1 and Group program at the same time?
How do Gentle Launches integrate with Circles of Enrollment?
How often to do gentle launches?
If you have multiple offers, which to launch first?
Reminder to work lightly and launch lightly ✨
Collabs
Get overflow clients from others
Habits to develop - "Where did you discover me?" + Thank that referral source and lean in...
Gather tips and create a great piece of content + possibly form a mastermind or get clients that way
Get Client Testimonials
Why it's important to outreach for client testimonials
If no clients yet, try getting testimonials from your peers
Why happy clients aren't giving you testimonials
How to ask for testimonials?
Can you share old testimonials or use it for a new offering?
If client didn't respond to testimonial request should you ask again?
Automate your feedback requests
Your Email Newsletter
It's important to add (the right people) to your email list
Add your new clients to your monthly newsletter
Appropriately invite your friends & colleagues to your newsletter
Transforming Your Mindset for Authentic Outreach
Top 100? Just start with your Top 3 :)
People who would love your services? There are more of them than you can imagine...
Yes there's more effort needed in the beginning but it gets easier!
What if you don't hear back from your outreach?
What if you've done things for free, and now wish to begin charging for them?
FTA Webinars (a must)
FTA Webinars - why every business can benefit from doing it
Should you expect FTA webinar sales?
What could you talk about on an FTA? (You know enough...)
Difference between FTA webinars vs just Free Videos/Content...
How often should you do FTA webinars?
The structure of the FTA webinar -- possible outline ideas
Mindset about selling at the end of the webinar
Technical setting up of the FTA webinar..
Feedback form for FTA webinar
How much to charge for paid recording of FTA?
Sales page for FTA webinar...
How to announce your FTA webinar?
Idea - offer Early Bird Bonus for FTA signups
Should you use Ads to promote FTA? Yes.
FTANR -- free to attend NO recording -- webinars...
How to feel about low attendance for your webinars?
How long should recording be available after the webinar?
(Optional) Even more about FTA webinars...
Gentle Launch Posts
Other examples of Gentle Launch posts?
Email newsletter rhythm vs Gentle Launch emails?
Gentle Launch Tracking
Tracking your gentle launches - why it's important
Simple way to reflect and track your gentle launches
(Optional) Spreadsheet for tracking gentle launches
Authentic Discovery Calls
Mindset for Discovery Calls or Exploratory with Prospective Clients
How to do Authentic Discovery Calls
"How much do you charge?"
"What's the success rate for your service?"
How long should Discovery Calls be?
Application form for Discovery Calls?
Learn from your Discovery Calls
What % enrollment to expect from Discovery Calls?
Practice with each other!
If you need clients, how to embody Admissions Director mindset?
High Ticket Offers
Mindset for High Ticket Offers
Gentle Launches for High Ticket Offers
Deborah's example of prospective client journey - via assessment quiz or survey
The best referral engine is Stage 2 Content
Best way to get referrals is via Consistent Content
Your plan going forward...
What has been working well for you already?
What can you learn from nichemates' outreach?
Not enough clients? 4 questions to answer
⭐️ Menu of Practice Options for Authentic Outreach ⭐️
Your consistent plan for Authentic Outreach?
Overwhelmed? Start with 1 thing on the menu...
Thank You
Your post-course assessment 🙏🏼
Bonus Material
The main result I care about in a sales conversation...
Tips for making a video that sells or launches a program or service
Should you do more Launch posts on social media vs Email Newsletter?
Definitions -- "Content" vs "Launch Posts" vs "Outreach"
Using Loom for Circles of Enrollment outreach
Client asks how many sessions to book, or how long to work with you?
✨ Time-Limited Bonus Content
A lot more course material is on its way...
A lot more course material is on its way...