🪙 Simple Authentic Moneymaking 3-Week Experience (SAM3)
Welcome! Take the onboarding steps...
✍🏽 Start of Course Assessment
---
🗓 Dates of the Live Sessions + Zoom Link 🌐
---
Our Chat Moderator: Heather Lakatos
---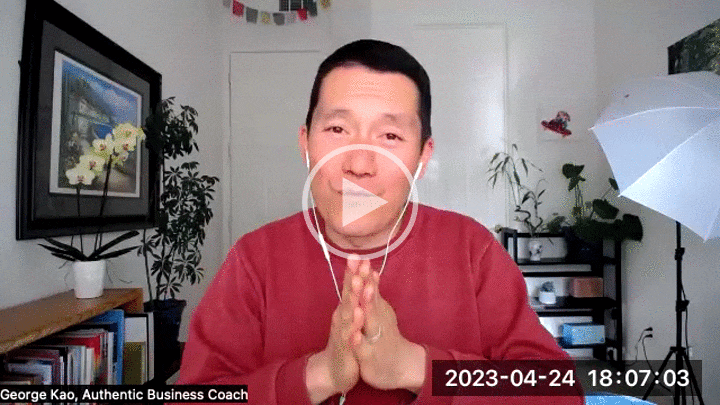 Let's begin by first looking at what you've already learned from your experiences...
---
---
---
What's worked for you thus far?
---
What *hasn't* worked for you thus far?
---
Simplicity and Joy into your moneymaking...
---
---
---
Simplicity: How to make money?
---
Overwhelm, overload and distractions -- blocking us from moneymaking
---
---
High vs Low Impact/Effective Actions
---
---
Think (and act) in terms of Events in your business...
---
How to know if a moneymaking method is "working or not working"?
---
"Having to" do un-fun or "unnatural" tasks to make money -- you can bring Soul into it ✨
---
The success we aim for in this course
---
---
2 Sources of Grounded Confidence
---
Let go of (most of) what you think you need before you reach out...
---
Values clash: "making money is exploitative"
---
Gift economy ala Charles Eisenstein?
---
---
Selling to friends feels wrong? Then do it indirectly. If they don't know, they can't help.
---
Friends and family discount?
---
What about bartering with other service providers?
---
⭐️ Actions & Lessons Document
---
---
"Easy" or "Passive" income opportunities?
---
Announcing short vs long-term offers + Concentric Circles Business Model
---
Promoting your books -- how much effort/money to spend?
---
🔢 Quadrant -- Your Offer's Uniqueness / Audience Resonance
---
Audience Desire/Resonance (readiness to buy)
---
---
🔢 Quadrant -- Warmth & Want
---
Trust/Warmth -- How to improve it?
---
Reach (size of your audience) -- How to grow it?
---
---
What's your Easily Referrable Offer?
---
---
Separate your short vs long strategies
---
Venn Diagram to better understand short vs long strategies
---
Motivation for Consistent Content/Offerings despite no response initially...
---
Persist? or let go of an idea?
---
🔢 Quality vs Quantity of Action
---
Local vs Online efforts for moneymaking?
---
Your Best Offers = Hot Topic x Proven Format x Profitable Delivery
---
Market Research -- how to do it?
---
The 20-Client Business Model
---
Working lightly? It's really important 😄
---
Notice your overextending...
---
---
---
Thank you for taking the course!
Your post-course assessment 🙏🏼
---
Progress checkpoint 2 (one month later)
---
How to ease back into being in touch with one's network or audience, after a long break? How can it be authentic and not just transactional?
---
Make your calls-to-action direct / experiment with a variety of offers...
---
Is it sometimes appropriate to "overcome objections"? When it's false beliefs they hold or misconceptions or myths, yes.
---
How to experiment/test lightly with (many) offers without exhausting yourself...
---
The key difference between free content vs paid offerings
---
Audience wants you to do something for free? You can still charge for it.
---
Content posts that mention your offerings (lightly sell) -- how to do it gracefully?
---